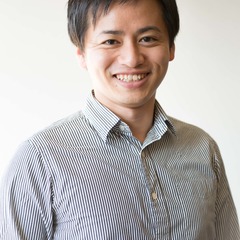 Tanabe Keisuke
元子役
カスタマーサクセス責任者

東京都目黒区

Joined on 2014/07/21
Sign up to view full profile
Self introduction
リクルートマネジメントソリューションズに8年在籍。 1000名以上の大手企業の営業を5年。異業種交流型研修(公開コース)の事業開発に3年携わる。
2014年3月にリクルートの転進機会選択制度を活用し退職。
2014年7月〜日経新聞の記事でみつけたビザスクに共感、創業者しかいない状態から参画。

visasQ inc. Sep April 2014 -
Business Development manager
We specialize in Japan-focus primary research,which had been very difficult and costly due to the active experts shortage with cultural and social background.
Leverage our local network and web-based knowledge sharing marketplace,
"visasQ (https://service.visasq.com)", we deliver industly insights to our clients, investors,
consulting firms, incubation/R&D department of enterprises and startups, by matching phone/in-person meetings with right experts.

Recruit Management Solutions Co.,Ltd. April 2006 – 2014
Account manager
RECRUIT MANAGEMENT SOLUTIONS helps its corporate clients deal with the various management issues related to human resource development, personnel systems, organization development, strengthening sales capabilities.
We provide support using unique solutions that include assessment, training, consulting, and counseling.
Recommendations
ビザスクの売上を毎月倍々で増やしてくれてます!

とにかくマイペース。 とても丁寧に仕事をされているのに、予想外なことが時々飛んできて戸惑ってます。

さわやか、かつ、超マイペース。 見ていてハラハラするけれど結果は残す。