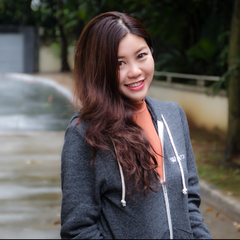 Jiaqi Beh
Dreams demand hustle.
Sign up to view full profile
Self introduction
Passionate about driving online and offline user growth acquisition and helping like-minded talents and companies meet at Wantedly. Curious? Come speak to us and we'll be happy to catch up over a fun game of Ping pong!
Ambition
To be a modern polymath in social media, digital advertising and content curation. To help businesses create purposeful impact and reinvent the way they create value for the people they serve.
Work experience
Marketing Lead

Wantedly is a platform where people and companies meet based on passion and values, rather than money or benefits. We are currently Japan's largest business networking platform, with more than 1-mil monthly active users and brands like UBER, Airbnb and Buzzfeed acquiring talent via our platform. Spearheading user growth acquisition and all things marketing.

Led local market penetration by driving brand awareness and user acquisition through strategic channel management, achieving over 50,000 users in 1.5 years

2017-04 -

Social Media Account Manager

Manages Samsung Singapore's social media channels, champions social media related projects and Samsung Singapore's product launches.

Manages Samsung Singapore's always-on social media advertising budget with the support of the appointed media buying agency for various product media campaigns.

Works with Account Director to strategize and implement social marketing activities that maximize online consumer engagement to drive the growth of Samsung's reach in the social media sphere.

Event management and management of celebrities/KOL outreach for social activations

Work with Social Analyst to create analytics driven weekly and monthly listening/performance reports

2016-08 - 2017-04

Founder

2010-01 - 2016-07
Courses
Will your degree be worth anything a few years from now? Are the fast moving trends creating a dilemma of choice for which path to take? Does the fear of being replaced despite your qualifications haunt you? Hear how you can increase your credibility
The mental switch from "What do I deserve?" to "How can I add value?"
Knowledge to insight to conviction: achieving wisdom and owning your life decisions.
The importance of exploration and creating career option value.
Why core relationships are an enabler for curiosity and risk-taking.
Income vs. wealth: why financial intelligence is critical in the age of job deflation, asset inflation, and debasement.
Luck vs. serendipity: how to consciously sow the seeds of serendipity?

2017-7 - 2017-7

Participated as official hiring partner at the event.

2017-6 - 2017-6
Languages
English

Native

Mandarin

Native
Publications
My interests
Visiting Office , Networking , Weekend Activity , Workshop
Team Leader (Manager) / Allied Partnerships Pte Ltd

Freelance Graphic Designer / Sports Camps Singapore / Nosredna / Skinlash SG

Client Success / Wantedly, Inc. (Singapore)

Other / herfy food services co ktd
Recommendations
a pleasant lady of good qualities. Helpful, cheerful, elegant, goal-getter and hardworking.

William SeowConnection from Friend

Assistant Manager / The Krusty Krab

Jiaqi is a creative and reliable individual to work with. As a colleague, she is hardworking and will always go the extra mile to get work done!

Chan E HueenConnection from Colleague

Business Development and Marketing Intern / Wantedly, Inc.

I had the pleasure of working with Jiaqi at Wantedly SG. She has proven to be an efficient and a great team player! She is very optimistic and achieves all her goals well before the deadline.