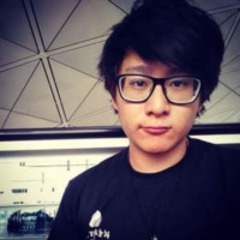 Finance & Admin Executive

Wan Chai

Joined on 2019/04/13
Sign up to view full profile
Self introduction
Currently working as a Finance & Admin Executive@Eatigo Hong Kong Limited, a leading company in Asia for Restaurant reservations.

Finance & Admin Executive/Accountant with industry experience in CPA firms, Logistics & Warehouse Storage, and B2B Technology Consumer Service.

I'm always interested in hearing from former colleagues, managers, or just interesting creative folk, so feel free to contact me if you'd like to connect.
Work experience
Finance & Admin Executive

- Managing revenue cycle (billing & collection)
- Managing accounts payable cycle
- Managing all HR functions
- Manage financial database for accuracy of records and finances
- Analyze expenses, found ways to increase revenue collection and cut costs
- Prepare bank deposits compiling data from registers
- Handle and supervising billing functions
- Prepare Monthly payroll with Expense Claims & Leave Tracking, along with Payroll Reconciliations versus previous months
- Streamline processes and procedures for improving operational efficiency of finance reporting and budgeting systems
- Liaise with auditors as required
- Perform administrative and office support activities
- Receive and sorting incoming payments with attention to credibility
- Provide solutions to any relative problems of clients
- Administrative work within the company (expense claims, office supplies, etc)

2019-04 -

Business Finance Associate

- Supervise 1 AR support and 1 Admin support staff
- Maintain accurate database updates
- Handle and supervising billing functions
- Handle vouchers and bookkeeping; manage the accounts for the company
- Assist the CEO in budgeting and financial planning
- Prepare monthly financial reports and financial analysis
- Participate in annual budget and forecasts
- Perform administrative and office support activities
- Receive and sorting incoming payments with attention to credibility
- Manage the status of accounts and balances and identifying inconsistencies
- Issue and post bills, receipts and invoices
- Update accounts receivable database with new accounts or missed payments
- Provide solutions to any relative problems of clients
- Administrative work within the company (expense claims, office supplies, etc)
- Answer client enquiries regarding invoicing

2018-09 - 2019-03

Billing Executive

- Assume the responsibility of receiving and sorting incoming payments with attention to credibility
- Manage the status of accounts and balances and identify inconsistencies
- Issue and post bills, receipts and invoices
- Update accounts receivable database with new accounts or missed payments
- Ensure all clients remain informed on their outstanding debts and deadlines
- Provide solutions to any relative problems of clients

2017-09 - 2018-08
Recommendations
No recommendations