Looking for a CS Guru to join as Operations & Customer Experience Expert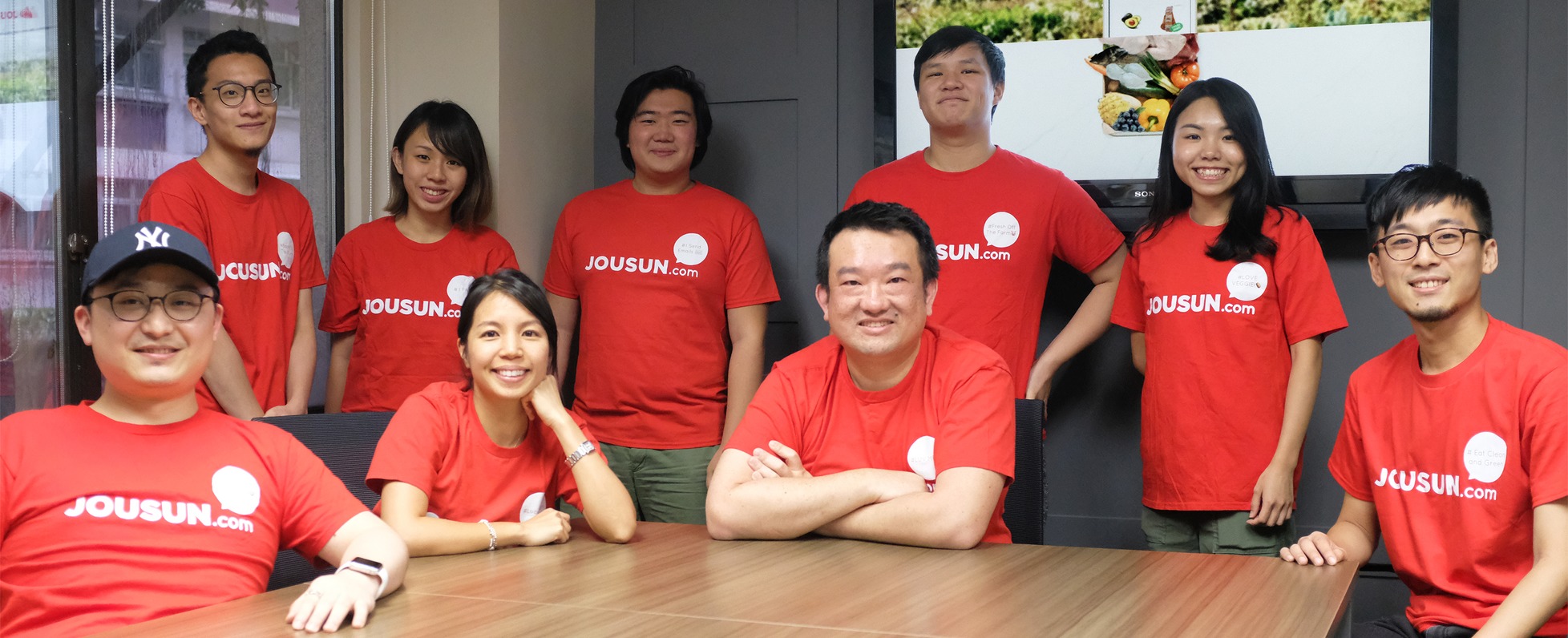 Jou Sun, the largest marketplace for Hong Kong farm produce, is expanding its service and reach. Founded in 2015 as a concierge grocery shopping service, it is now a full fledge agri-marketing company that helps the best farms, brands and importers sell directly to customers.
With Jou Sun, access to the widest and freshest range of groceries is no longer a privilege reserved for restaurants and hotels. With thousands of products from 50 merchants, customers can easily buy $200 to qualify for free delivery. On the other hand, small farms and business owners no longer have to pay exorbitant middlemen fee to market and sell their products.
Join Jou Sun to revolutionize how the world eats. We are a startup that uses technology to help farmers and small businesses to sell quality food directly to customers, eliminating middlemen and food wastage. On the other hand, customers can can conveniently order fresh groceries from multiple merchants and get fast home delivery.
By cutting out exorbitant middlemen fees and reducing food wastage with our technology, Jou Sun wants to create a more transparent & fair food system for the world. Visit www.jousun.com or watch our brand video at https://bit.ly/32zJlJ2 to learn more.

We are a rapid growth startup with a flat company structure and hyper fast-pace work culture that is built on relentless innovation, collaborative teamwork and social consciousness.
Your Responsibilities
• Delight and assist customers, merchants and logistics partner on daily opeartions
• Retain and reactivate customers with loyalty and retention programs
• Analyze delivery data and market intelligence for management
• Converse and engage the food community and influencers, offline and online
• Collaborate in cross-functional team projects and ad-hoc tasks to grow Jou Sun
Desired Qualifications
• Passion for Jou Sun's vision and mission
• 1 year working experience in customer service, logistics or operations
• College education
• Familiar with social media platforms like facebook, instagram
• Eligible to work in Hong Kong without Visa
• Attention to detail and an analytical mind
• Ability to work with tight deadlines in a fast-paced environment
• Excellent written and verbal communication skills in both English and Chinese
Why Join Us?
• 5 day work week
• Startup culture with a fun and collaborative work environment
• Space for you to learn and contribute creative ideas
• Chance to improve how the world eats
• Competitive salary and hospital insurance
Basic info
Looking for
Other
Job type
Full-time
Company info
Founded on
May, 2015