We are looking for a Project Lead to bring Outward Bound to the next level in other cities!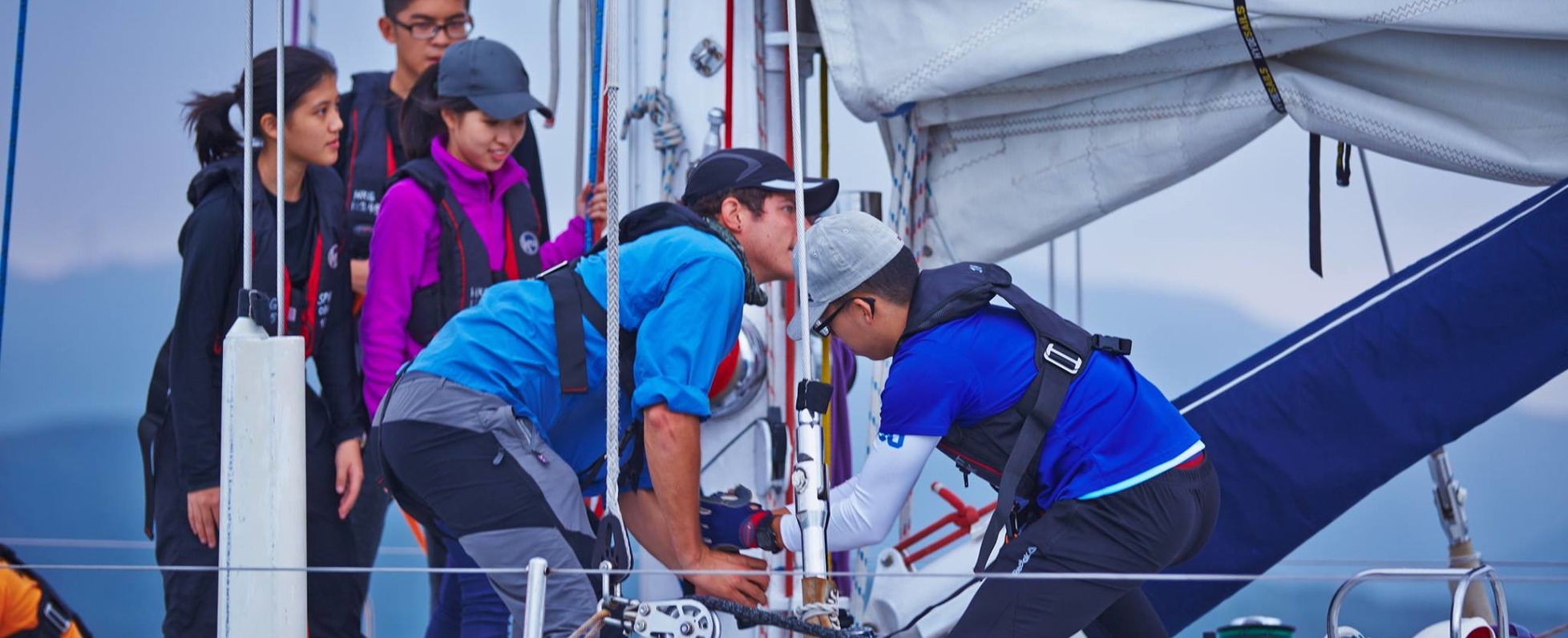 香港外展是一個註冊慈善及非牟利教育機構,透過不同的個人和群體戶外活動,激勵身心,致力為香港人提供安全而富挑戰性的訓練。
Outward Bound is a non-profit making organisation created to help people discover and develop their potential to care for themselves, others and the world around them through challenging experiences in unfamiliar settings.
香港外展是一個註冊慈善及非牟利教育機構,我們旨在透過具挑戰性的户外訓練,讓學員認識自我,發掘潛能,從而推己及人, 關心和幫助社會上其他有需要的人士。
香港外展的每一個課程都會有特訂的教學目標,導師會週詳地計劃課程內容,務求以不同的戶外活動達致這些目標。
我們重視每一段訓練旅程的寶貴學習成果。從基地出發的遠征之旅針對不同年紀的學員,採取不同之路線,讓他們獲得難忘的回憶和可改變自身的經歷。當學員回到基地時,已可運用喚發之潛能,應付未來之挑戰。
We believe that the untapped potential of each person can be discovered through exposure to real and powerful experiences and challenging practical tasks. Such experiences and tasks are at the core of any Outward Bound journey.
Outward Bound is intended to be catalytic; to encourage change and help each participant achieve self-awareness and an understanding of others. It embraces both personal development and preparation for life in society.
Outward Bound also accepts the inevitability of change, recognising the need to prepare future generations for the challenges to come.
香港外展有著全港最大的戶外體驗式訓練團隊,我們擁有超過八十名全職員工,而我們的導師身兼全職訓練員、課程策劃和安全督導,他們立志透過訓練,以生命影響生命。
負責帶領學員進行戶外訓練的導師均需經過嚴格培訓,包括為期十四天的「遠征課程」、六十四天的訓練和評估,以及二十二天的在職培訓,合共一百天的密集式訓練。訓練包括群體管理、策劃、教學方法,以及專業技能、風險管理和外展課程緊急處理程序。他們於在職期間會繼續接受本地和國際的培訓。我們用人唯才,導師來自世界各地,擁有不同文化背景;我們的導師除了帶領和指導學員,更懂得運用語言技巧、溝通技巧和專業技能進行培訓。同時,他們均需過無犯罪紀錄驗證,以及持有效的野外急救和拯溺證書。
Outward Bound
- is open to all without regard to race, social class, occupation, gender or nationality
- uses direct dramatic experiences in new and unfamiliar surroundings
- demands adaptability, self-discipline, resourcefulness and perseverance in the face of challenge and uncertainty
- provides personal development through the challenge of the sea and other natural elements
- fastens the ideas and practices of active participation in the setting of a supportive community
- encourages participants to co-operate with others, to give service to and to accept responsibility for others
- stimulates imagination and a sense of adventure, as well as fastens true appreciation and concern for the environment
- places emphasis on practical work in small groups with adequate time for reflection, discussion and critical appraisal
POSITION DESCRIPTION
Outward Bound Hong Kong has been working to provide outdoor experiential education for Hong Kong's young people for 50 years. During that time, the organization has impacted
thousands of lives, enabling participants to discover and develop their potential and to return to their daily lives more resilient, confident and compassionate.
Working with our partner, Wuhan College, Outward Bound Hong Kong is developing opportunities for young people in Hubei Province, China. OBHK is currently training operational staff from Wuhan who will become the foundation of Outward Bound China as delivery of outdoor learning experiences grows.
In June 2019 the project was granted Exploratory Status by Outward Bound International. We are now looking to recruit a Project Lead to maintain the momentum and enable us to meet
future licensing milestones.
Summary
The Project Lead will oversee the development of all aspects of Outward Bound China, from development of operational areas, policies and procedures and delivery of initial courses.
During the period of development, there will be significant support from OBHK and OBI, but the role demands independence, problem-solving, initiative and resilience.
Location
Given the initial support provided by Outward Bound Hong Kong, it is expected that the Project Lead will be located in Hong Kong initially, with regular trips to Wuhan. As the project
matures, and delivery increases in volume and frequency, the Project Leader will be expected to spend an increasing amount of time in Hubei.
Organizational Leadership
The successful candidate will create an organizational culture that must lay the foundations for future success. This will include:
• Identifying the required organizational structure
• Providing leadership that exemplifies the expectations of Outward Bound
• Working within the existing governance structure to ensure financial and operational accountability
• Effectively liaising with project partners, including Wuhan College, Yidan University Education Foundation, Outward Bound Hong Kong, Outward Bound International and relevant regulatory authorities.
• Ensuring regulation of finances and being accountable to the Board and relevant partners
• Promote and protect the Outward Bound brand regionally and nationally
• Attaining Provisional and Full Licence status within the expected timeframe
Operations and Safety Leadership
The position requires experience of working with an experiential education provider in a senior role. This experience will allow the successful candidate to:
• Establish effective standards, policies and practices that meet the expectations of Outward Bound Hong Kong and Outward Bound International
• Enable effective oversight of staff to ensure standards are met and maintained
• Monitor staff training and performance against expected standards
• Ensure resources, both physical and human, match the expected growth plan for the organization
• Identify operating areas that are in line with the staff's ability to deliver
• Procure and deploy an inventory of equipment which supports delivery of high-quality courses
People Leadership
The Project Leader must build an effective team by:
• Recruiting suitably experienced and qualified staff to meet the planned growth of the organization
• Providing appropriate training opportunities that ensure skills match expectations and inspire the staff team
• Creating a sense of pride in working for an organization that is the latest addition to a global network
• Mentoring, coaching and developing talent to ensure they can fulfill their potential
• Fulfilling legal employment requirements
Required Languages
Given the necessity to liaise with organizations in Wuhan, Hubei, Hong Kong and internationally, it is essential that candidates are fluent in Putonghua and English. Cantonese is an
advantage but not essential.
Required Skills & Experience
• Excellent leadership, organizational skills and attention to detail.
• Strong personal motivation, initiative, follow-through and commitment.
• Relevant industry experience that would allow swift understanding of, and affinity with, Outward Bound programs and skill requirements.
• Technical experience of relevant activities; i.e. backpacking, camping,
• Ability to work both independently and cooperatively as a team member and to give and receive both positive and constructive feedback.
• Able to prioritize and work on multiple projects simultaneously.
• Very effective communicator, both written and oral.
• Current WFR and CPR certification
• Proficient with widely-used IT systems
• Previous management experience
• Bachelor degree and/or 4-6 years' experience in the outdoor education/experiential learning field or any similar combination of education and experience.
Basic info
Looking for
Project Lead
Job type
Full-time
Company info
Industries
Entertainment / Education / Research / Public Sector
210 Tai Mong Tsai Road, Sai Kung, N.T.