Where is our Startup Entrepreneurial Hero?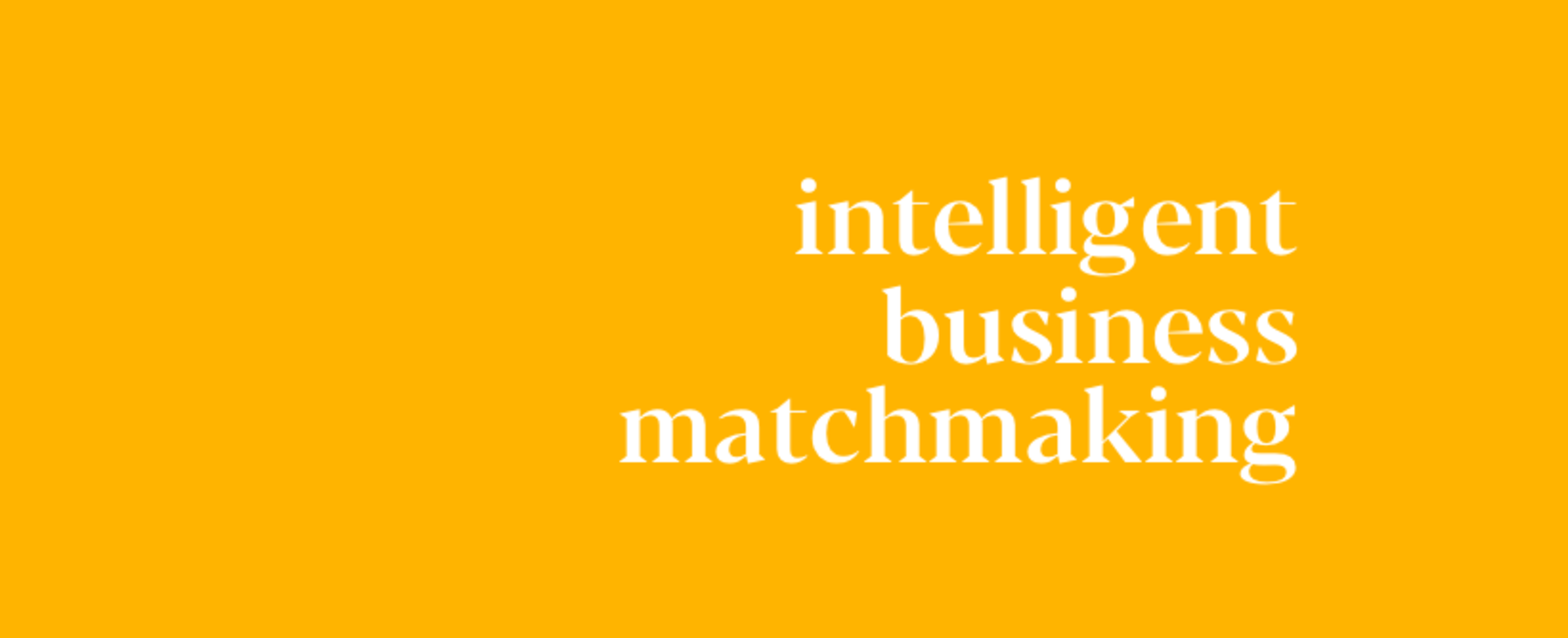 Kevon Cheung
Director/manager
Connect event attendees to the right conversations with Toasty's intelligent matching platform.
Toasty's A.I. business matchmaking platform analyzes and matches your event attendees. Your attendees can find top matches for business relationships, make connections, and schedule meetings before your event.
As the world gets more online, there is one thing that remains offline. It is the way we start and nurture business relationships. This is why large scale events such as conferences and expos are growing rapidly around the globe.
There is only one problem - every attendee experiences the same event regardless of her interest and preference. At Toasty, we believe in a future of personalization where each attendee's needs and wants are catered. We started Toasty to transform our customer's events through data technology and artificial intelligence, and we're starting with smart business matching.
There are 3 things we care a lot:
1. Our AI matching algorithm - we must put the quality of our recommendations as our highest priority
2. Product approach - we must be problem-oriented (love problems more than solutions) and customer-oriented (listen to our customers' feedback)
3. A team culture - we must always be learning and experimenting with new ideas
Responsibilities
- "Move fast, and break things"
- Be part of a small team and take on a large amount of ownership and responsibility to drive changes
- Work next to the CEO and don't mind getting your hands dirty on every single part of the company, including sales outreach, marketing, customer success, and more
- Take part in discussions and actions on product direction, go-to-market strategy, and experiments to grow Toasty
- Learn, execute, measure, repeat
Requirements
- Bachelor's degree in anything as long as you're hungry, humble, and eager
- Super motivated and don't mind the fast-paced and ever changing startup environment
- 3 years or above working experience, startup experience is a plus
- Understand technology and have a ton of curiosity
- Have a "carry the water" mentality
- Love to read and learn
- Want to start your business one day, because that's what you'll learn at Toasty
What we offer
- Compensation that put you on a smile
- Healthy work-life balance and monthly team gatherings and activities
- Flat team structure
- Result-driven and self-starting environment
- Free coffee :P
Basic info
Looking for
Startup Entrepreneurial Hero
Job type
Full-time