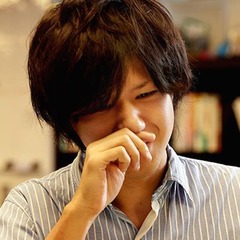 Horiguchi Seito
Hello world!
President

東京都中野区

Joined on 2012/12/03
Sign up to view full profile
Self introduction
Hi,
I'm working in Cebu, Philippines.
My mission is expanding technical business in LIG Philippines Inc.
My roles are management, technical education, HR, planning and marketing sales.
Thanks!
Ambition
I really would like to try new business and technology!
And I'm also interested in working the world.
Work experience
President

2016-01 -

Pres. of LIG Philippines. Inc

2013-10 -

Web-Designer

2012-09 - 2013-09
Awards
DOTD 12 NOV (https://www.designawards.asia/ja/private-photo-studio-home/)

2015
Links
My interests
Recruiting, Networking, Expertise Advice
Recommendations
No recommendations