Looking for Operations Coordinator who can create positive relationships with partners!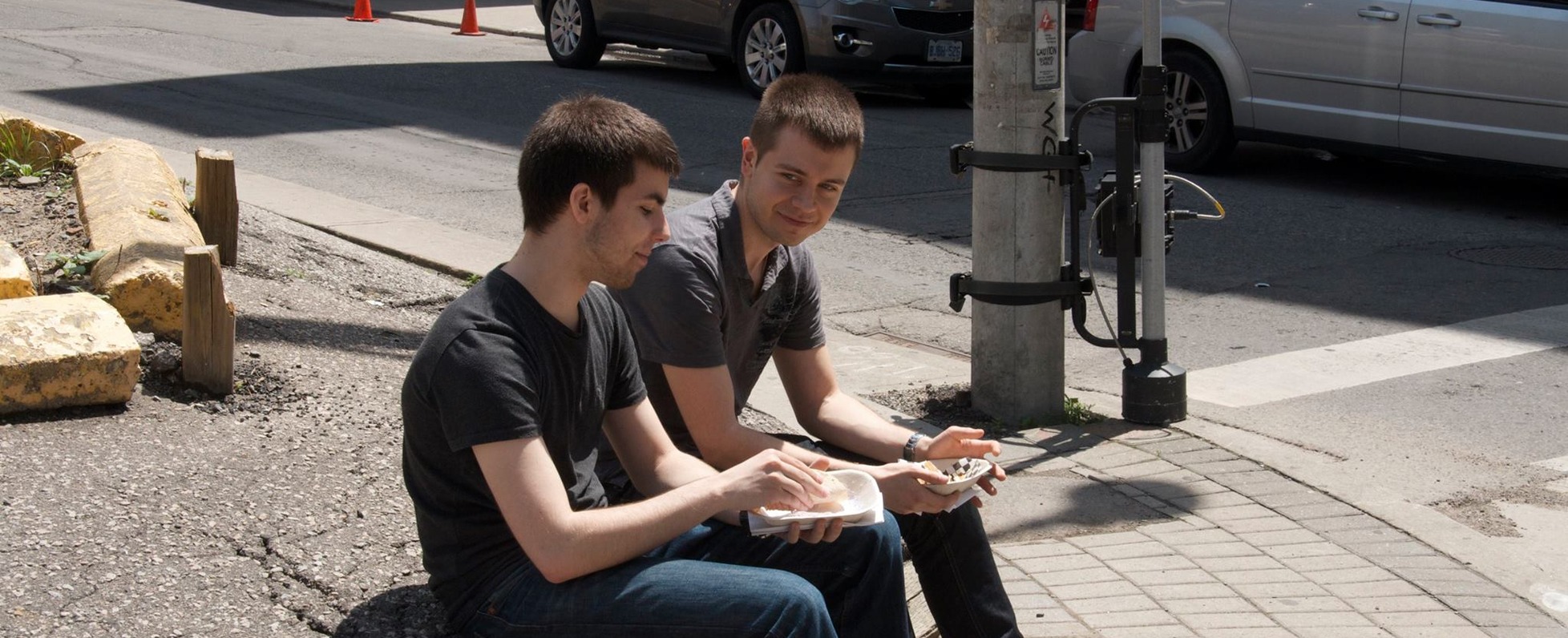 Operations Manager at Ritual Technologies
Ritual is a social ordering app that taps networks of co-workers and colleagues for fast and easy pick up and pay at a wide variety of local restaurants and coffee shops.
With Ritual, users can mobile order and pay at all their favourite local eateries and coffee shops and have it ready to pick up when they arrive. By also uniquely giving friends and colleagues the ability to add their own food orders onto an existing order, Ritual gives customers the choice of either picking up themselves or having their food brought right to their desk. This 'social ordering' saves customers time and drives incremental orders for merchants. The best and busiest quick service restaurants and coffee shops in major cities across North America are using Ritual to give them a competitive, technological edge, driving profitability, and a more personalized way to connect with their customers.
Imagine if your coffee and lunch were ready for you the moment you walked into your favourite restaurant or cafe. Ritual makes it happen. You can now order straight from your phone with 1 simple click and pay automatically through secure mobile payments. Effortless and at no extra cost.
Ritual's Smart Ordering technology allows you to place an order anytime, and we'll notify the restaurant when you're nearby so they can time it perfectly. And because we know better than to stand between you and your morning coffee, our app is designed to remember what you like so you always have your favourite orders right at your fingertips.
At Ritual, amazing service is at our core. We're obsessive about wowing our merchant partners and customers via the support we provide them, and our continued growth and success depends directly on our ability to scale and improve upon that amazing service.
In this role, you'll be asked to help build our support operations to deliver the world-class service. You will lead by example, resolving the toughest of issues from merchant partners and customers every day, and ensuring that the team performs at the same level.
Key Responsibilities
Support the day to day operation of Ritual by solving merchant and customer problems.
Identifying trends in operational issues and developing creative, long-term solutions and processes.
Build loyalty among new customers and merchant partners, and get our early adopters to fall in love with Ritual all over again.
Work closely with the Business Development & Marketing teams to coordinate merchant launches.
Drive the onboarding of new merchant partners all the way from menu creation, to launch.
Make visits to merchant sites to map their business processes, deploy the Ritual merchant device, and train all key personnel on using the Ritual app.
Work closely with our engineering and operations teams to streamline process and assist in intelligently scaling a vibrant business
Requirements
Comfortable working in Cantonese and English.
Naturally gifted at service and people management, you leverage your unparalleled empathy and charm to turn merchant partners and customers into our strongest supporters and ambassadors. You'll also be training, mentoring, and leading merchant partners to provide world-class service. You look to build professional, repeatable processes and standards to scale support operations, while staying true to the core of our business - creating positive, lasting relationships with merchant partners and customers
Basic info
Looking for
Operations Coordinator: Hong Kong
Job type
Full-time