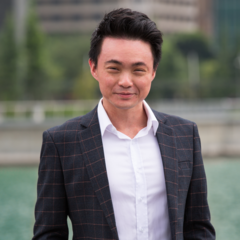 Weiting Tan
Work hard, be kind, and amazing things will happen.
Country Manager Singapore

Singapore

Joined on 2016/09/27
Sign up to view full profile
Self introduction
I am a resourceful, ambitious individual with over 8 years of experience working with startups in different countries (USA, Chile, Singapore, Sri Lanka) and have started a few as well. I am always looking for fun challenges and to meet interesting people.
Work experience
Country Manager Singapore

Judge for Start-Up Chile

I was recruited to be part of an elite group of experts to judge Start-Up Chile's applications. Start-Up Chile is an innovative program of the Chilean Government to attract world-class early stage entrepreneurs to start up operations in Chile for a few months in return for $40K of seed funding (no equity). For each round, I read and scored 10 entries to assess their team, project, market and impact on the Chilean entrepreneurial ecosystem.

2012 -

Market Manager (Singapore)

Develop and maintain new and existing relationships with HotelQuickly's hotel partners ensuring that partners are managed with the highest level of diligence.
Contracting new hotels that meet HQ's high quality of standard and appeal to our userbase.
Securing high commission rates for new hotels and re-negotiating commission rates for high-production hotels.
Negotiating stronger discounts for key hotels on the platform to ensure customers are getting the best possible deal.
Managing and expanding room availability for hotels in established book of business.

2015-07 - 2016-12

Business Operations Manager

Actively identify opportunities and partners to work with in order to improve the operational efficiency of the current processes followed by the business operations team.

Manage current service providers, vendors and partners to ensure adherence to project plan, quality, costs and schedule.

Conduct research and coordinate with cross-functional teams to collect critical data.

Analyze the data collected to come up with recommendations to improve operations plan.

Formulate recommendations for logistics, after sales and customer support functions.

Execute projects in the areas of transportation management, warehouse management, order processing and customer relationships management.

Carry out complex special projects (of medium to high business impact) on a consistent basis in a fast-paced dynamic environment.

2014 - 2015
Education
Bachelor of Science (B.Sc.) in Business Administration

2011-05
Languages
Mandarin

Native

English

Native

Spanish

Conversational
Links
Recommendations
A very committed leader and admired by every team member. He knows how to build a great team full of passion.

Akiko NakaConnection from Colleague

Founder, CEO / ウォンテッドリー株式会社