Business Development Manager (Advertising Technology)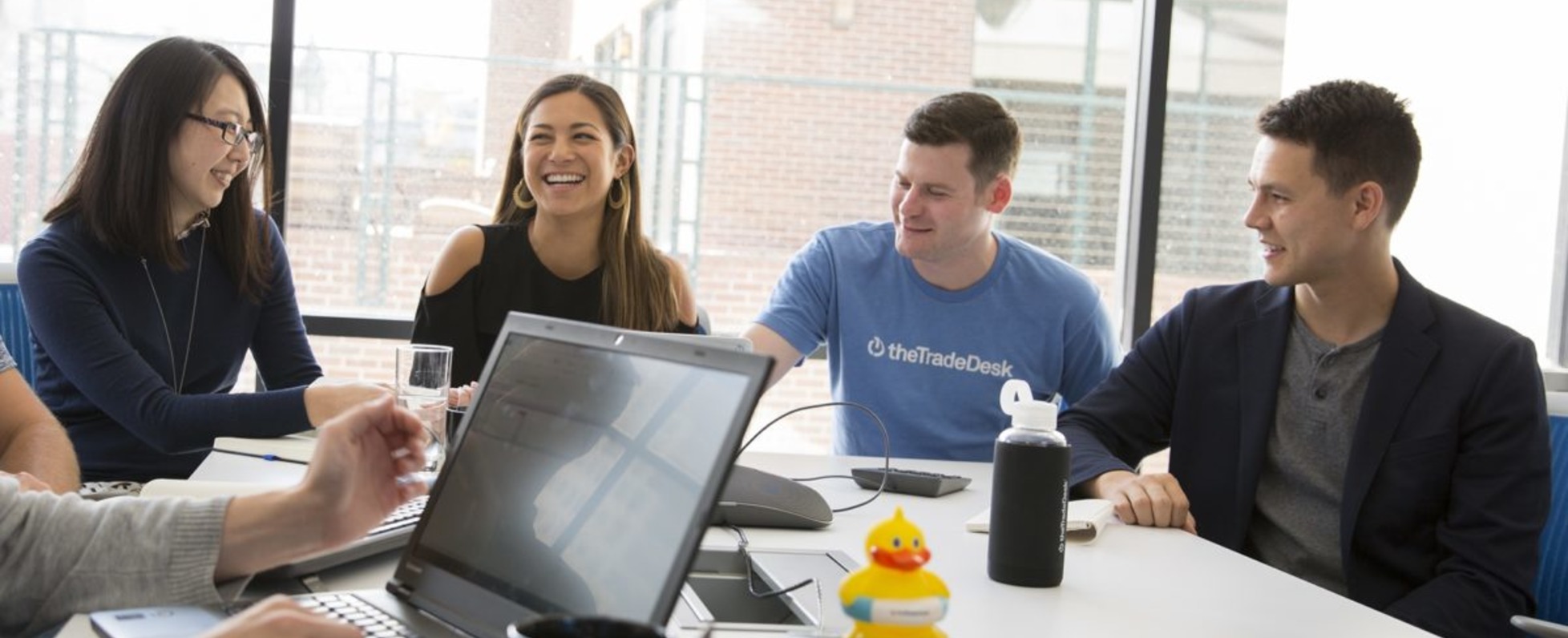 Janice is based out of the Hong Kong office recruiting the best talents for The Trade Desk across North Asia including Hong Kong, Taiwan, China, Japan, and Korea.
The Trade Desk is the fastest-growing demand-side advertising platform in the Ad-tech industry. We offer agencies and their advertisers best-in-class technology to manage display, social, mobile and video advertising campaigns.
We're crafting the future of digital marketing by changing the way advertising is bought and sold. And to do that, we need the right people—people like you.
OUR CULTURE
"From day one, company culture has been our number one priority at The Trade Desk," - Jeff Green, founder and CEO
We maintain a strong culture at The Trade Desk and believe that serves as a long-term advantage in running our business. Characteristics like grit, humility and collaboration drive the culture of our Company. We are proud to have been named as one of the best places to work by multiple organizations and seek to maintain that strength to lead our future growth.
- #2 on Glassdoor's Best Software Companies to Work for in 2018
- #2 on FORTUNE's 2018 Best Medium Workplaces
- #9 on Forbes List of America's Most Promising Companies
DIRECT FROM OUR STAFF
- " I'm so motivated as I'm surrounded by inspiring and genuine people"
- "We all share the same goals, yet enjoy the independence, flexibility, motivation, guidance and satisfaction"
- "I am happy here because people respect me for being who I am. They are my extended family."
WHO WE ARE LOOKING FOR:
You are a master relationship builder, sales strategist, and creative problem solver. You exhibit high emotional intelligence and professionalism at all times, and are a true consultative business partner with your clients. You are versed in the agency landscape, with key relationships already established.
WHAT YOU WILL BE DOING:
Develop and close new ad agency leads to use The Trade Desk technology
Schedule and conduct meetings with ad agency decision-makers
Email and call potential clients and leads to set up meetings
Communicate the value of The Trade Desk media buying platform by walking through detailed demonstrations of the product
Execute on a strategic plan to achieve revenue goals
Hit monthly and quarterly revenue targets
Respond to RFPs and prepare customized proposals to win new business
Grow current accounts by identifying and closing up-sell opportunities
Understand competitive differentiators in fast-changing online advertising landscape
Work with the product team to help share customer insights to shape our product
Collaborate with the trading and account management teams to upsell clients
WHAT YOU BRING TO THE TABLE:
Bachelor's Degree
5-8 years of experience in online advertising in outbound sales with strong focus on business development
Experience at an online publisher, ad network, ad exchange, ad server, SEM platform, DSP, or other online advertising role
Relationships with advertising agencies, media buyers and technology decision-makers
Strong quantitative skills and negotiations ability
Self-starter – able to tackle new clients or territories with little guidance
Quick learner – able to rapidly grasp new technology and product changes
Able to travel 10–20% of the time
Experience in managing longer sales cycles with many stakeholders
Comfortable working with several different teams inside The Trade Desk to collaboratively grow an account
Proven track record of exceeding revenue expectations
Fluency in English and Japanese is a must
Basic info
Looking for
Sales
Job type
Full-time
Special features
Free snacks/lunch
Ginza Six, 6-10-1 Ginza, Chuo-ku, Tokyo 104-0061, Japan