Are you a patient, empathetic & customer-obsessed person? Join us as our Customer Experience Specialist!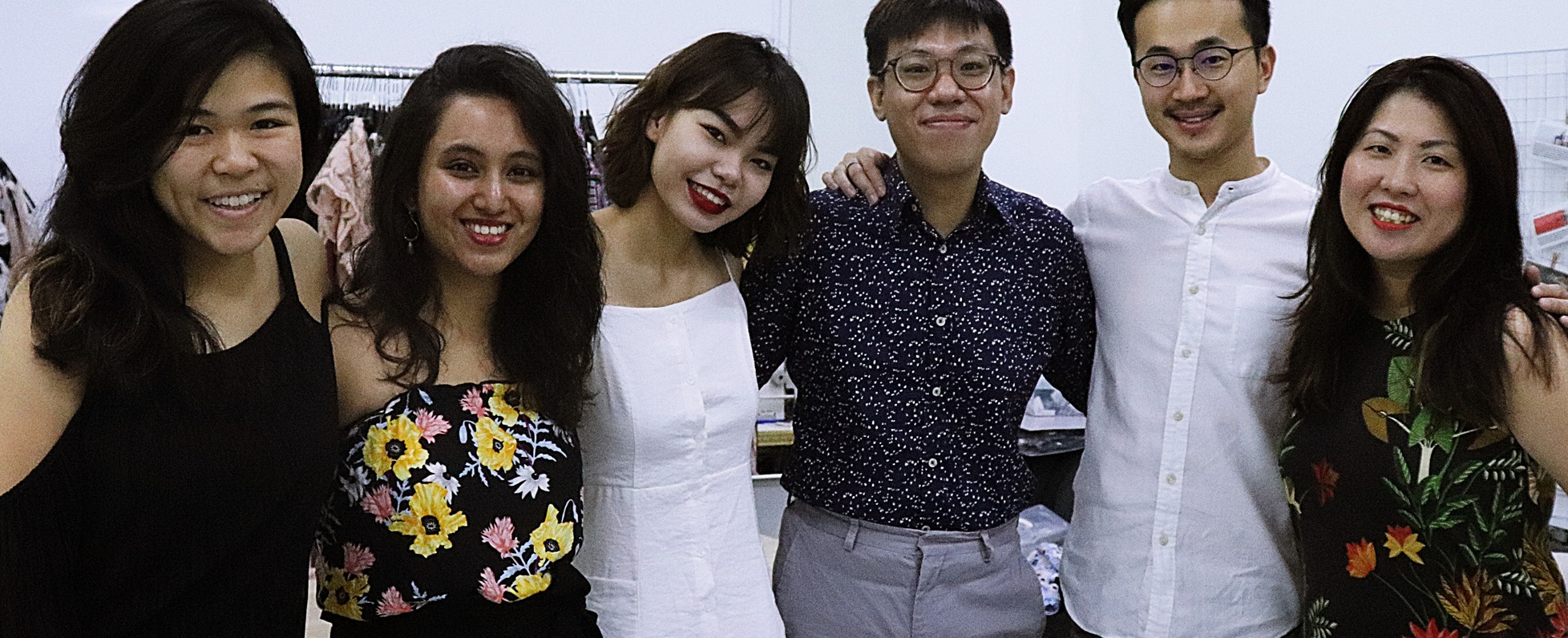 No description available.
StyleTheory is building Southeast Asia's first Fashion Sharing Economy through a 'Netflix-For-Fashion'​ model.
By offering an unlimited access to diverse designer wardrobes at a fixed and affordable monthly rate, our innovative take towards a completely new style theory takes away the pain and restores the fun in shopping.
"I have nothing to wear, AGAIN!", "My wardrobe is bursting", "I don't know what to buy" or more often than not "I have no time to shop". Heard that before?
We believe that every woman should have the freedom to wear and experiment with every style and designer she adores without being constrained. With StyleTheory, no one will every say, "I have nothing to wear!" ever again.
We aim to fulfill every woman's dream of having an infinite wardrobe. Let's celebrate life in style and make everyday an occasion to dress up for!
Every company exists because of its customers and for the benefits of its customers.
At Style Theory, we've built a culture around our customers, and you'll be the driving force of this culture. The Customer Experience Specialist role is critical in bringing our product to the customers and bringing our customers feedback to improve our product. You will be at the heart of the operation that sees how the brand and products are received by the customers, helping to drive increased adoption of Style Theory and improve the overall quality of its use. You work across functions and cut through levels to champion for our customer success by helping them get the best out of Style Theory and helping Style Theory become better for our customers.
You'll be working in a team of customer-centric, innovative and passionate customer champions who are empowered to do cool things that matter. We are business consultants, project managers, product experts, fashion stylists, and first and foremost, our customers' best friends.
Responsibilities and Duties
- Empathize with every aspect of the customer experience, putting customers' needs first
- Maintain high levels of customer engagement with a focus on customer satisfaction and loyalty
- Deliver exceptional service to all our customers throughout their journey leveraging on deep product knowledge
- Communicate closely with third-party service providers to resolve customer requests
- Conduct business reviews and proactively suggest solutions to common customer challenges
- Proactively spot and correct any issues that could affect customer satisfaction or retention
- Mentor and provide guidance to newer CSMs and partner with Operations team to help them be more effective
- Partner closely with other cross-functional team members to translate business needs and product requirements into new solutions for customers
- Develop Customer Success assets and methods, and work with product marketing to create new or refine existing onboarding materials
- Help drive customer references and case studies
- Make reasoned judgments that are logical and well-thought out.
- Help shape/redefine the customer journey from pre-purchase to post-service
- Continually identify and develop new uses for Style Theory that drive adoption and that align to customers needs
Qualifications and Skills
- Be fluent in English (written and spoken)
- Be patient, empathetic, and customer-obsessed: We're happy only when our customers are happy
- A relentless sense of responsibility and ownership in problem-solving: Nothing should be "none of my business"
- The ability to read between the lines, to understand layers deeper than the surface, to walk in our customers' shoes
- Strong communication and interpersonal skills. Proven experience building strong internal and external relationships
- Relevant work experience in a customer-facing customer success, account management or strategic consulting organization
- Have a positive can-do attitude, and willingness to get to the core of an issue
- The ability to adapt quickly to the fast-paced start-up environment, to process new information on the go and translate that into customer-friendly language
- Availability on weekends and overall flexibility to adjust schedule based on customers' needs (Fashion never sleeps!)
- Passion for recreating the fashion consumer industry
- Technical aptitude and the ability to pick up new technology quickly. Familiar with Google-drive suite and Microsoft Office
- Diplomacy, tact, and poise under pressure when working through customer issues
- Self-motivated, proactive team player with innovative ideas to inspire customer loyalty and adoption
Sounds like you? Let's meet! Click 'Want to Visit,' so we can set up a time for you to meet us!
Basic info
Looking for
Customer Experience Specialist
Job type
Full-time
Company info
Founder
Chris Halim
Founded on
January, 2016
Headcount
30 members
Industries
IT (Internet/Mobile) / Apparel / Beauty
Interlocal Center, 100G Pasir Panjang #06-17 S118523