Build products that you love together with us as a Fullstack Developer today!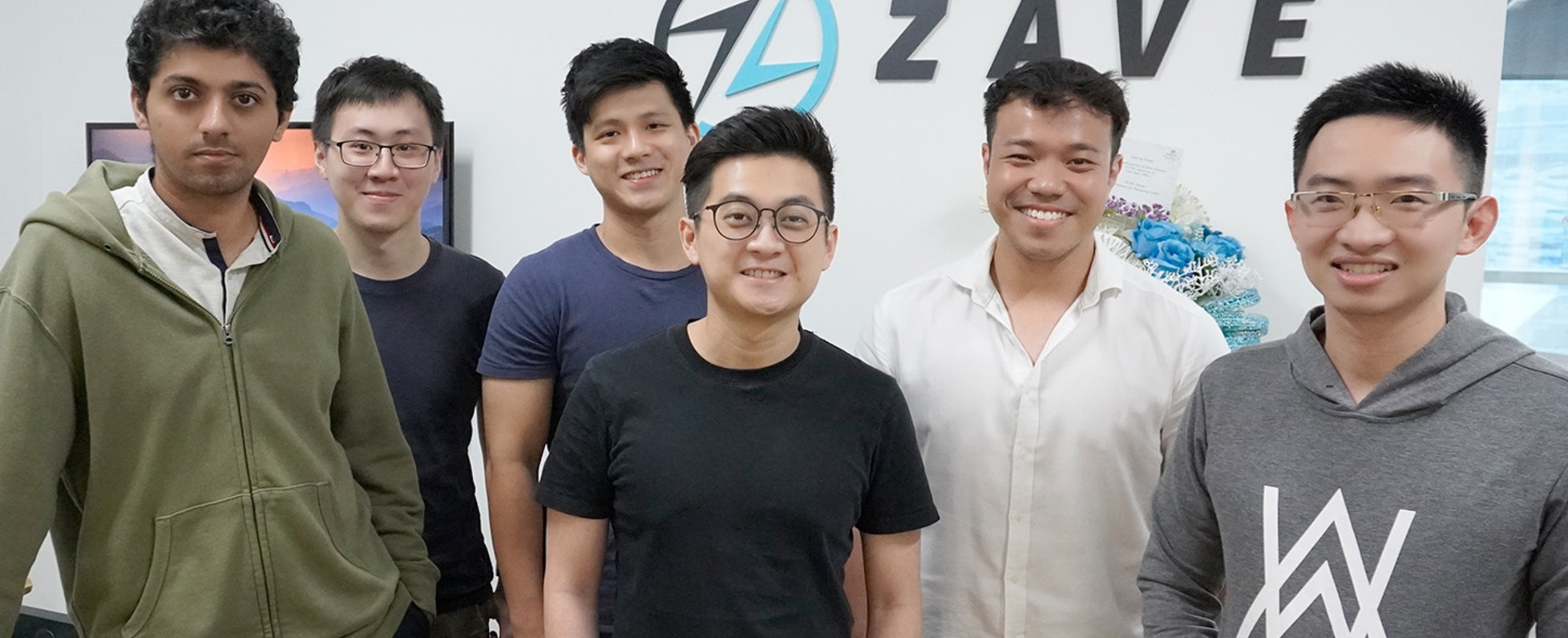 No description available.

I am Grace and always believe that everyone deserves a second chance.

No description available.
Zave is a client-centric accounting, tax and corporate secretarial workflow management platform utilising messaging AI to drive efficiencies and turbocharge client engagement. Designed for professional practice firms to service their clients, and giving them a truly digital experience.
Zave aims to improve on outdated operational processes by digitising the entire workflow, automating repeated tasks with the help of AI, ML, and OCR technologies, and integrating the platform with industry standard applications such as Xero. Important data and documents are stored securely on the platform and accessible from anywhere, giving users a helicopter view of their company's vitals.
One easy to access portal for your clients to manage multiple entities across a range of accounting, tax and corporate secretarial matters. Localised to each entity's legal jurisdiction. Currently, we support Australia, Singapore, Hong Kong and BVI. From incorporation to ongoing services, one platform to do-all and see-all. Across all the jurisdictions your client's operate.
Do you take pride in building products that you love? Join us as a Fullstack Software Engineer today!

We are looking for a fullstack software developer to join our small but growing team at Zave! This is a unique opportunity for an energetic and self-motivated individual to be part of a dynamic team which works hard and plays hard together.
What you'll do as our fullstack software engineer
• Reporting to our VP of Engineering and working with the CEO in an Agile programming environment;
• Reviewing and completing assigned tasks during Agile sprints;
• Providing input and suggestions around Product features and specifications.
The tech stack that we work with :
• ReactJS/CSS3/HTML5 on the front end and NodeJS on the back end;
• MySQL;
• AWS;
• Atlassian (Jira, Confluence and BitBucket).
Your ideal profile
• Computer Science Degree or equivalent experience;
• Proficient in English
• Preferably 3 years experience as a full stack web programmer
Good to have skills:
• Natural Language Processing/Generation Artificial Intelligence;
• User of Atlassian tools such as Confluence, Jira and Bitbucket.
Join us and have endless Coffee from our new Espresso Machine at the new SBF Center HQ ☺
Click "Want to Visit" to get in touch with us today! Don't forget to fill up your wantedly profile so that we can get to know you better.
Basic info
Looking for
Full Stack Developer
Job type
Full-time
Company info
Founder
Alan Schmoll
Founded on
August, 2017
Headcount
23 members
Industries
Financial Services / Insurance / IT (Telecom/SI/Software)
#16-10, SBF Center, 160 Robinson Road