Interested in hotel industry? That's your chance!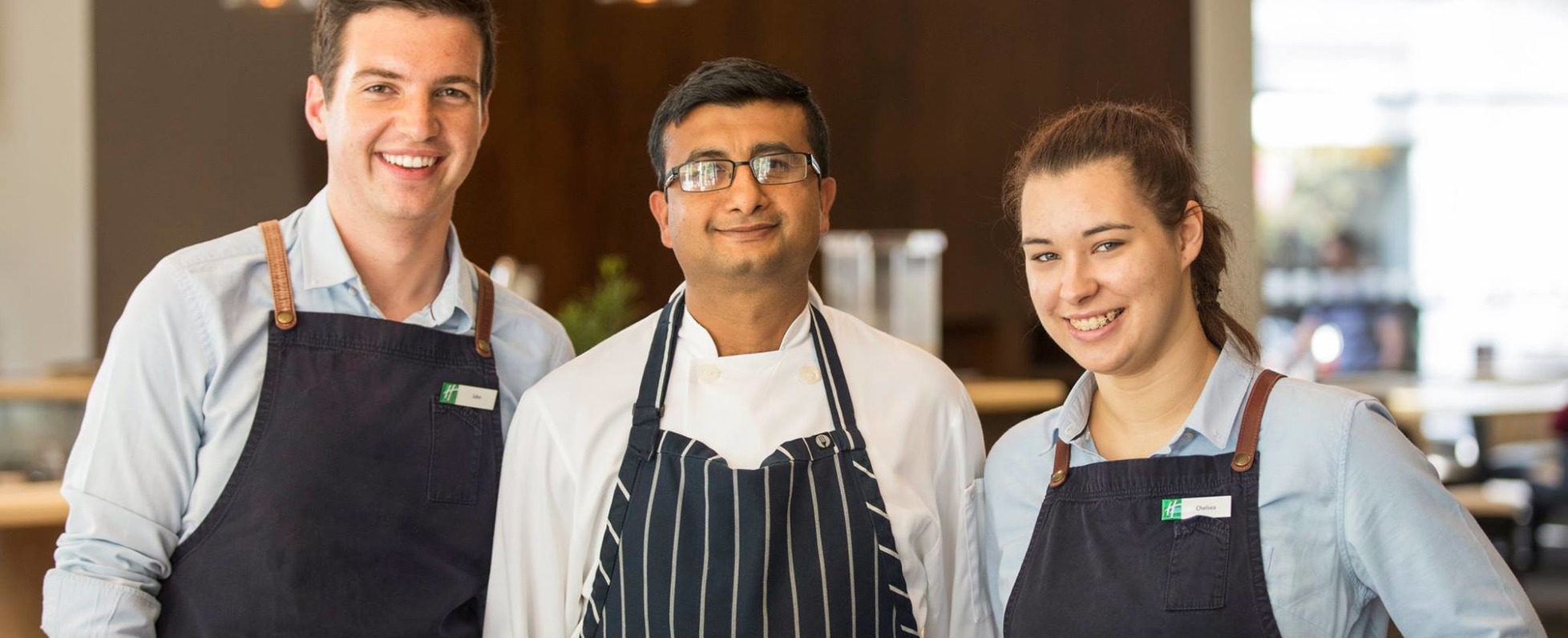 We passionately believe that it's our people who make us what we are today, and it's our people who will help us and our world-famous brands grow. Whether in our corporate offices or hotels, it's our colleagues' distinct personalities and talent that bring to life our purpose of providing True Hospitality for everyone. That means making everyone feel welcome, cared for, recognised and respected, and going the extra mile to create special guest experiences and lasting memories.
If you have that True Hospitality spirit, and share our values. If you've got ambition and ideas. If you want to work somewhere that appreciates you for who you are and will support you in building your own career path - then IHG is for you.
To make a difference in the lives of the individuals we touch every day, by working together to deliver commitment, personalised service and a superior hospitality product by upholding a strong moral system and actively participating in the community.
We want you to feel you're part of something special where you can learn and achieve. When you join us, we want you to be that spark that makes us even better. So we give you room to be yourself – allowing your ideas to flourish - and room to have a great start, get involved and grow.
Room to be yourself 盡炫自我
Holiday Inn® hotels look for people who are genuine, friendly, thoughtful and resourceful. People who care enough to go the extra mile to give our guests a great experience.
Holiday Inn hotels look for genuine people who keep it real and do what they say they will. Come and join us and Stay Real!
We are an equal opportunity employer. Personal data collected will be treated in strictly confidential and only for recruitment purpose.
So why not work somewhere that gives you the freedom to be yourself?
Get in touch and tell us how you could bring your passion and your individual skills to IHG.
Location: Hong Kong
Department / Function: Food & Beverage / Front Office
Duration: 3 Months to 1 Year
Job Industry: Hotels / Resorts
Employment Type: Trainees
Years of Experience: No Experience
Recent graduates will be considered: Yes
JOB DESCRIPTION:
• Maintain professional grooming standards and personal hygiene in accordance with hotel policy, at all times.
• Support day to day hotel operations, in either the Front of the House or Heart of the House departments.
• Develop good relationship with both internal & external customers
• Provide guest service and guidance with hotel standards
• Be flexible in handling any ad-hoc projects
JOB REQUIREMENTS:
• Graduates / Undergraduates in hospitality, tourism or any equivalent
• Able to work on rotating shifts
• Good interpersonal and communications skills
• Outing and Energetic, with Service oriented mind-set
• Flexible in respond to a range of different work situations
• Can self-arrange / Have accommodation in Hong Kong
Basic info
Looking for
Industrial Trainee
Job type
Internship
50 Nathan Road, Tsim Sha Tsui, Kowloon, Hong Kong