Calling all the fresh graduates - build your global career path with Flexport!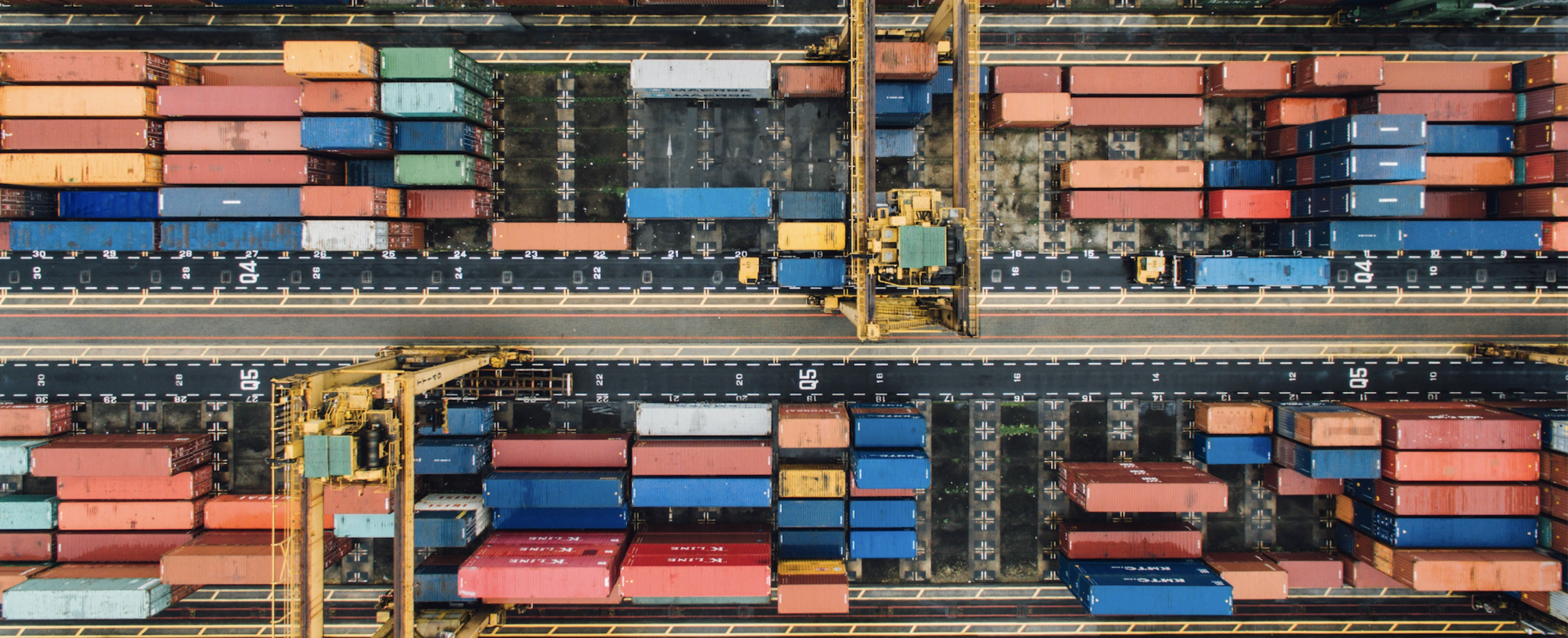 FLEXPORT IS THE MODERN FREIGHT FORWARDER.
Only Flexport combines powerful technology with physical transit infrastructure and extensive human expertise — delivering deep, real-time supply chain visibility, outstanding ROI, and a best-in-category customer experience.
First to market in 2013 with a purpose-built cloud software and data analytics platform, Flexport today serves more than 10,000 customers in over 100 countries, offering a full range of services, including ocean, air, truck and rail freight, drayage & cartage, warehousing, customs & compliance, financing and insurance — all informed and powered by our software platform.
With offices in San Francisco (HQ), New York City, Los Angeles, Chicago, Atlanta, Amsterdam, Hamburg, Hong Kong and Shenzhen (and expanding rapidly), Flexport is today's standard for technology-powered, global freight forwarding and logistics.
At Flexport, we believe that a world that does business together is a better one. It's called global trade. And freight forwarding is the $1 trillion industry that functions as the circulatory system of global trade — without freight forwarding, global trade simply wouldn't exist.
Problem is, the freight forwarding industry is antiquated, not customer focused, and definitely not tech savvy. We're changing all that.
We're 600 people with a vision to turn international logistics into a reliable utility that companies all over the world can depend on to grow their businesses. Flexport now helps more than 10,000 clients and suppliers manage all aspects of their supply chain operations. With offices on three continents, our team is as global as our client base, and we're excited to continue building a product and service they love. Join us.
We are reinventing global trade.
Flexport helps more than 10,000 clients and suppliers lead all aspects of their supply chain operations. Started in 2013, we've raised over $300M from investors that include the Founders Fund, Google Ventures, First Round Capital, Bloomberg Beta, Y Combinator, & Wells Fargo.
With offices on three continents, our team is as global as our client base and we're excited to continue building a product and service they love. Wherever you are, whichever role you play, you're guaranteed to share your day with committed, encouraging, and resourceful team members.
Data and information is the foundation upon which Flexport builds its business and transforms the freight industry. Our Operations Team helps Flexport deliver the accuracy and insight that represent value to our clients, while working in a team to learn the business of moving freight.
Our Operations Analyst role is the first step in a career path in our broader Global Operations Team. Global Operations empowers our clients, partners with asset owners around the world, and handles end-to-end global coordination of shipments to help us on our mission of fixing the user experience in Global Trade.
We're looking for recent college graduates and students planning on graduating in the Spring/Summer of 2019.
What you'll do:
- Be responsible for the quality of data from client and supplier through to Flexport's Customs team;
- Work with Operations Associates to help move freight for our clients;
- Refine and expand the processes to optimize our data onboarding and delivery.
- Enter commercial product information and dimensions with speed, consistency and accuracy.
- Ensure quality control on international shipment documents;
- Complete special projects to support the team with serving our clients and partners
What you'll need:
- A 2018 or 2019 BA/BS Degree with a strong academic track record and meaningful internship experience;
- Strong command of English and Mandarin (Cantonese is a plus)
- A selfless mindset willing to work in the nitty gritty of the freight and logistics industry to deliver for our clients.
- Excellent communication, interpersonal, and organizational skills;
- Next-level attention to detail and follow-through;
- The ability to challenge the status quo when logic and reason require it. See something broken? Fix it.
Where you'll work:
Our Hong Kong team is positioned to streamline processes at the beginning of the supply chain and strengthen relationships with Asia-based clients and partners. We are a close-knit team that loves to spend time getting dinner, singing karaoke, and playing board games.
Investing your time with Flexport means having an immediate impact, all over the world. You're empowered to do what's best for everyone and trusted to make the right decisions when and where you need them. Join our collective of entrepreneurs and improve the world's experience in global trade.
We are an equal opportunity employer and value diversity at our company. We do not discriminate on the basis of race, religion, color, national origin, gender, sexual orientation, age, marital status, veteran status, or disability status.
Basic info
Looking for
Operations Analyst
Job type
Full-time
Company info
Industries
Logistics / Transportation
Unit 602, 6/F, Lee Garden 3, 1 Sunning Road, Causeway Bay, Hong Kong 香港銅鑼灣新寧道 1 號利園 3 期 6 樓 602 室