Cyber Security Data Scientist - Join us and help to reduce risk!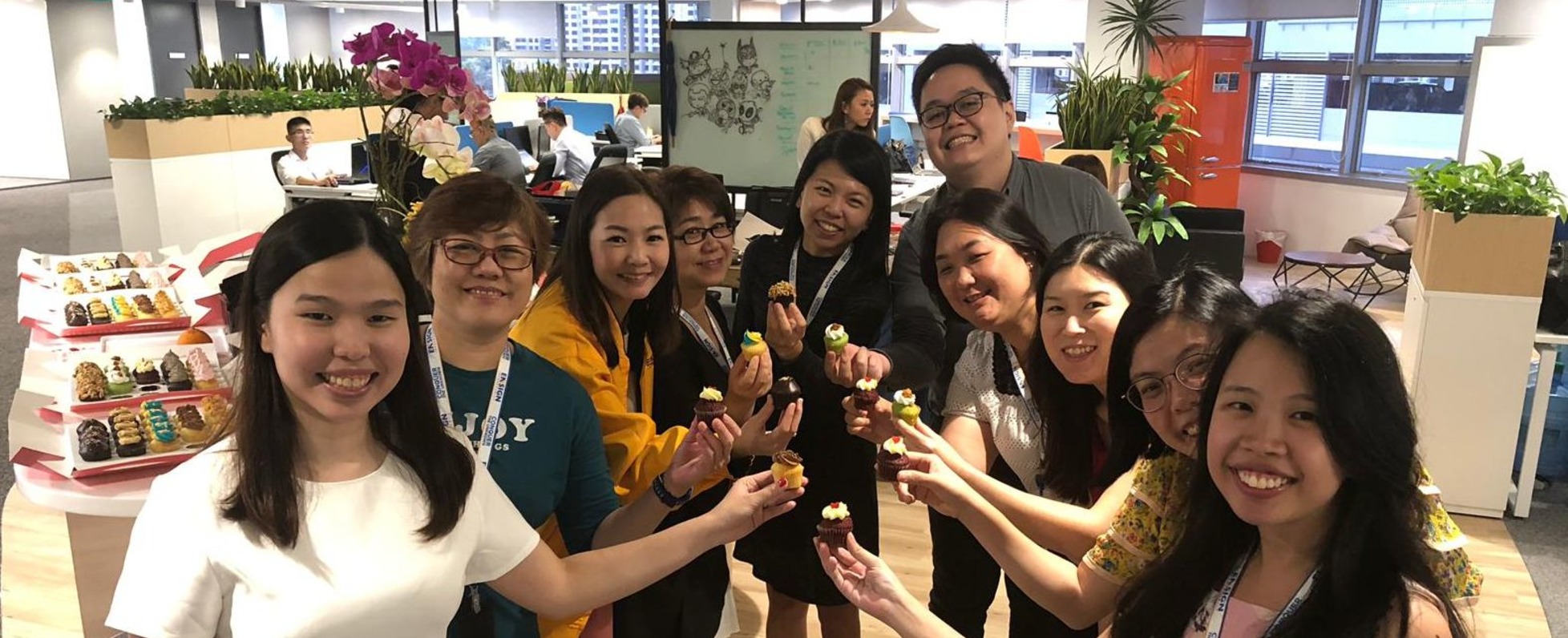 Ensign InfoSecurity is the new JVco formed by the merger of StarHub's Cyber Security Centre of Excellence (COE) and its subsidiary, Accel Systems & Technologies Pte. Ltd. (Accel), along with Certis' Cyber Security arm, Quann. Together, the three trusted names bring into play a larger product line-up designed to benefit our combined customer base and create new market opportunities.
Complementary strengths, shared long-term visions, consistent business principles and an equal commitment to develop the cybersecurity ecosystem are the keys to a successful cybersecurity Joint Venture company.
Our people make the difference. They are the ones who will stop at nothing to protect your business. They matter the most. They are what we are all about.
Duties and Responsibilities:
• Familiarize with Ensign's business domain and objectives to implement cyber security analytics solutions that meet internal business requirements and the needs of industry partners and customers
• Develop, evaluate, tune, deploy, maintain and document production-grade data analytics models that provide cyber security insights.
• Work on large volume of raw, structured and unstructured data from internet traffic, logs and other forms of data sources using Apache Spark, MPP DB, NoSQL, Hadoop, Scala, Python, R, Tableau etc on daily basis.
• Evaluate potential solutions relating to data analytics and make recommendations to solve business problems
• Liaise and work with in-house developers, data engineers, big data architects, visualization engineers and project managers to better understand the requirements of developing, deploying and productizing models
• Ensure the analytics models are running in optimal condition and perform trouble- shooting when the models are having issue
• Advocate and ensure security best practices
Requirements:
• Degree in Statistics, Data Science, Mathematics, Computer Science, Engineering or any other related quantitative field
• Minimum 3 years of experience working in a data science position, preferably in the cyber security industry and has worked with security logs/network data.
• Experience and expertise in probability and statistical modelling, inclusive of machine learning, experimental design, evaluation and optimization
• Proficiency in Scala, Python, R, Java, Spark and SQL, among others
• Ability to perform rapid prototyping and proof of concept using visualization and dashboarding tools such as Tableau
• Experience with machine learning and deep learning frameworks and tools such as TensorFlow, Keras, Caffe, MxNet, Spark, Hadoop, R, pandas
• Solid technical background with hands-on experience in conceptualizing, designing, implementing and deploying statistical or machine learning models in the big data environment (e.g. Hadoop)
• Excellent client-facing and internal communication skills
• Solid organizational skills including attention to detail and multi-tasking
• Team-player, result-oriented, proactive, self-driven, requiring minimal supervision
• Creative problem-solving skills, highly organized, with ability to handle multiple simultaneous tasks, prioritize and meet tight deadlines
Preferred Skills/Qualities:
• Experience in Cyber Security / Telco industry will be an advantage
• Proven ability to handle multiple developmental projects concurrently
*NOTE THAT THIS POSITION IS LOCATED IN SINGAPORE AND ONLY SHORTLISTED CANDIDATES WILL BE CONTACTED*
Click "Want To Visit" to apply if you want to find out more :)
Basic info
Looking for
Engineer/programmer
Job type
Full-time