Want to be the compass and the eyes of EZ-Link? Join us as our Risk and Audit Senior Executive!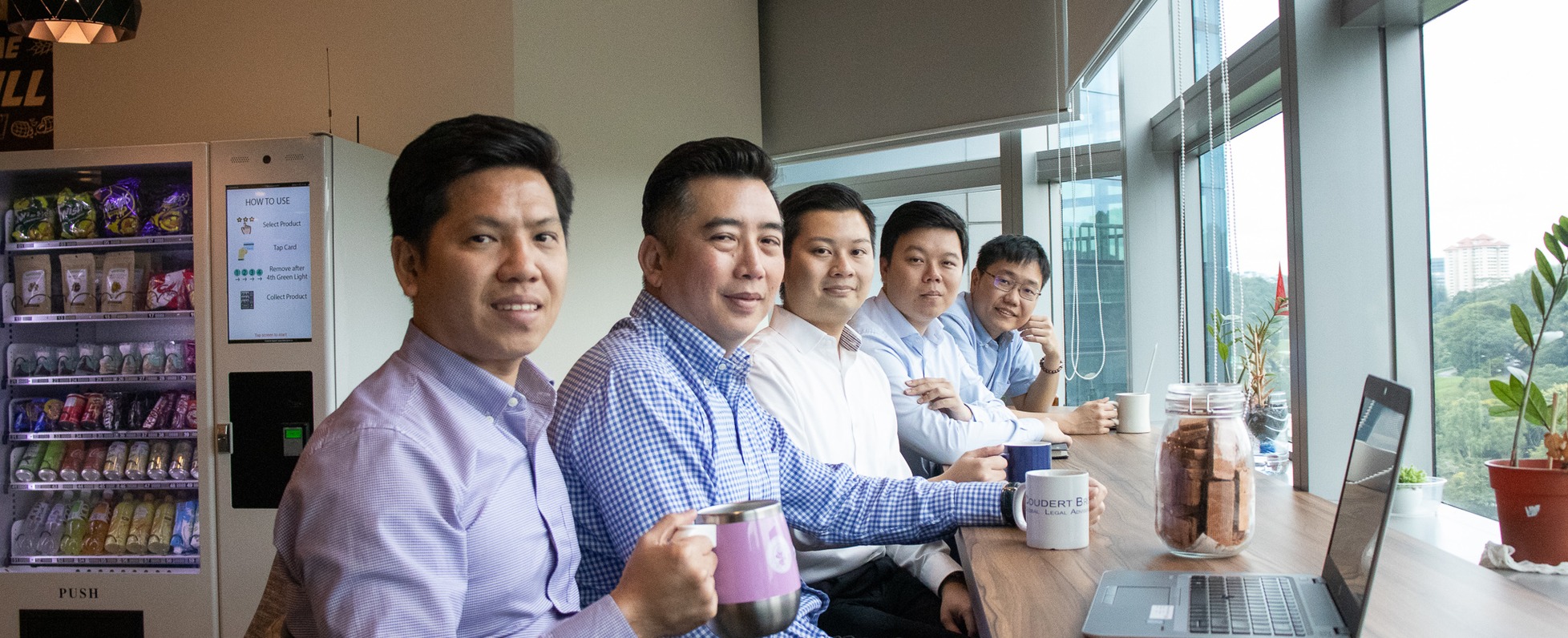 No description available.
EZ-Link's core business is in the sale, distribution and management of ez-link cards, as well as the clearing and settlement of all ez-link card transactions generated in transit and non-transit (retail/merchant) sectors. To date, more than 30 million new CEPAS-compliant ez-link cards have been issued. In 2015, EZ-Link unveiled EZ-Charms, its first non-card form factor. EZ-Link continues to set new cashless trends with the "My EZ-Link Mobile" application, the world's first Near Field Communication (NFC) mobile application for contactless card top-ups; "EZ-Link NFC SIM", the first NFC payment service on Singapore's public transit; and "EZ-Pay", Singapore's first free card-less ERP payment service. In December 2017, EZ-Link launched the new EZ-Link app to enable users to access EZ-Link's functionalities and services with ease.
We believe in our people and strive for innovation and continuous learning. We are all about achieving great things and making a difference to our customers.
We are a company that places people at the forefront of the cashless transformation. Our workplace is where ideas are given the opportunity to take root, blossom and make an impact in the world.
Into our 15th year of cashless leadership in Singapore, we seek individuals who dare to imagine, think and do. We are committed to help each individual realise their full potential in their career with us.
Do you enjoy working with teams to move faster, smarter and more efficiently in a continuous delivery manner? We have just the job for you! You will be working in the CEO's office and report directly to the CEO. How cool is that? We're looking for someone whom is passionate in risk management to help us maintain corporate governance in EZ-Link.
What would you be doing :
1. Working closely with the CRO and CEO, in supporting Enterprise Risk Management (ERM) and Internal Audit (IA).
2. Planning and conducting the ERM and IA activities for the organization, to ensure EZ-Link's compliance with relevant regulations, policies, procedures and processes, and efficiency of the Risk and Audit function.
3. Reporting on the ERM and IA reviews/audits, value-add and provide independent assurance to EZL senior management and Board.
Your ideal profile:
• Diploma/Degree in related discipline with
• 4-6 years of relevant working experience
• Well organized and has proficient in Microsoft Office
• Good interpersonal and communication skills
• Able to Multi-tasking
• Able to work independently as well as in a team
• Agile and able to work under pressure to thrive in a fast paced environment
What you will doing for Enterprise Risk Management :
• Support CRO in administering the ERM framework
• Prepare reports to Risk Management Committee on matters pertaining to risk management.
• To assist in the planning and organizing of risk identification exercises and meetings
• Facilitate the preparation/update of risk registers which identify and assess the key risks faced by the various operational/business units within EZ-Link
• To adhere to the Terms of Reference for risk management in EZ-Link
What you will doing for Internal Audit:
• Apply Risk-Based Audit methodology to plan audit reviews based on an evaluation of the risks that EZ-Link Faces.
• Prepare and present reports to EZ-Link's senior management on material matters and findings pertaining to audit activities and reports.
• Identify process improvements and make recommendations for improvements
• Partner the business owners in assessing control environment and facilitate establishment of best practices to drive operational efficiency and business performance
• Ensure compliance with The Institute of Internal Auditors' International Standards for the Professional Practice of Internal Auditing (Standards)
Sounds like your cup of tea? Click "Want to Visit" to talk to our team today!
Creativity and innovation
We are not afraid to think out of the box and challenge norms.
Cross-departmental collaboration
You will be given unlimited opportunities to work with peers
Open communication
We value communication in the workplace
Basic info
Looking for
Assistant Manager/Senior Executive, Risk and Audit
Job type
Full-time
Company info
Founded on
January, 2002
Industries
Financial Services / Insurance / IT (Telecom/SI/Software) / Logistics / Transportation
438B Alexandra Road Blk B, #06-08/09 Alexandra Technopark, 119958