Product Specialist wanted to help build the next lifestyle service platform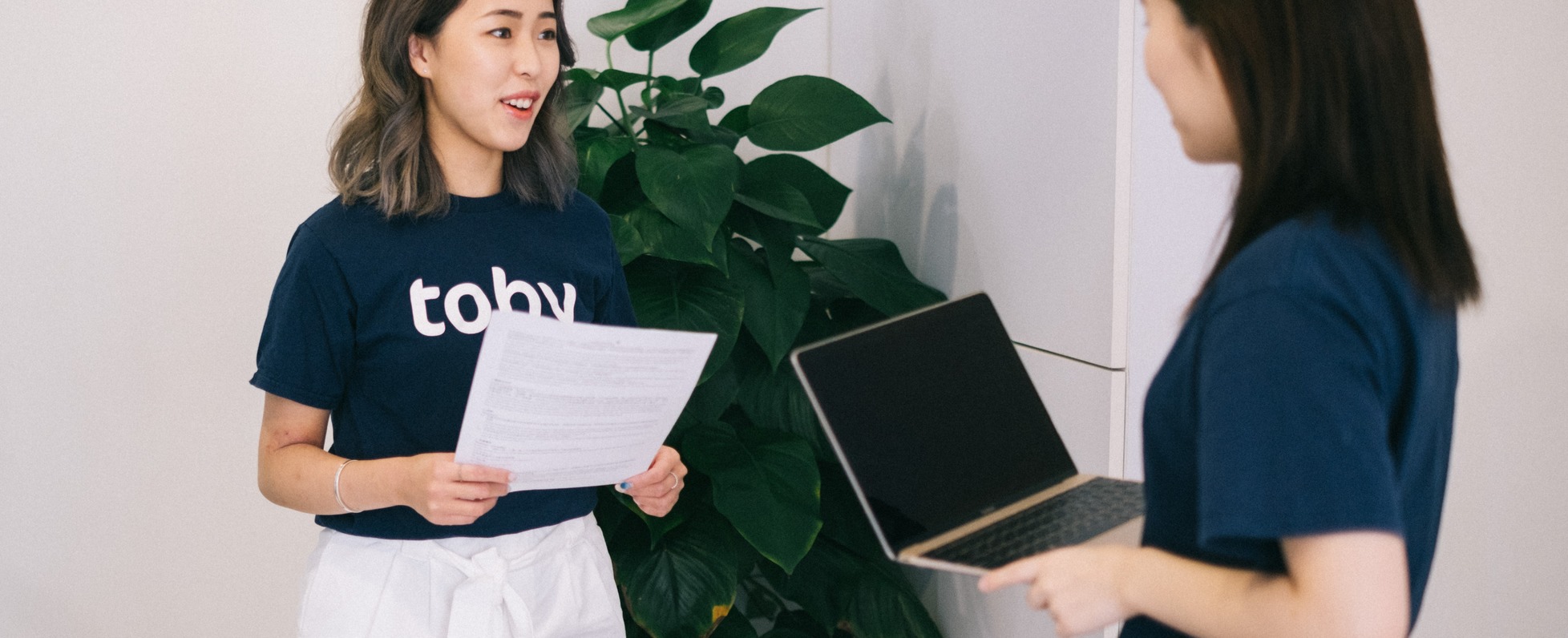 No description available.

No description available.
HelloToby is a community driven marketplace for services. We connect people who need help at home or in office, to people who are willing and able to help.
We are:
Completely Free
HelloToby is FREE to use for customers. Once the job is done, payments are settled offline.
Safe and Trust-worthy
Pros on HelloToby are qualified, verified and have excellent community reviews.
Your helper on everything
For All Your Service Needs. From violin teachers to lawyers, HelloToby is here to help you find the right Pro.
HelloToby is a community driven marketplace for services. We connect people who need help at home or in office, to people who are willing and able to help.
To us, there is no job too big or too small. From home cleaning to pet training and from photography to app development, we've got you covered.
We're solving hard problems and making a meaningful difference in the lives of customers and professionals.
It takes a village to start a movement. HelloToby's members are on a mission to empower individuals to use their skills to help others. Whether it's tiling a bathroom or teaching someone the piano, we believe they are all Work Worth Doing. Through these encounters we inspire better human connections and build stronger communities. We work hard to make this happen daily.
Be Empirical
We're building an intricate economy made up of millions of transactions. We use data to spot patterns that help us make better judgement calls and design for better experiences.
Be Fast
We are entrepreneurs, and every minute and dollar counts. What are you doing to make a difference today?
Be Tenacious
Success is the sum of small efforts, done repeatedly day in, day out.
Be Empathetic
Behind the millions of transactions are people like us. We understand the core of these transactions are the people; the who's, the why's, and the how's.
Be Brave
The path to innovation is fraught with failure. We embrace each failure as a learning opportunity. Fail Fast, Fail Often, Rise Stronger.
About the Role
We are looking for an outstanding Product Associate who is excited about building the next lifestyle service platform on mobile. In this role you will have the opportunity to work with Web and Mobile App product development with talented product and design team to revolutionize what a service platform can be.
Responsibilities
- Gather requirement from business stake holder.
- Coordinate with design, development and business stake holder in providing a overall view of product roadmap and schedule.
- Review product and feature feedback and provide an overall analytic report.
- Work autonomously to provide entrepreneurial spark to an exciting and fast-growing platform
- Apply documentation skills to record detailed bug reports, new feature requirements, and user flow sequences, and translate high-level concepts into user flows and detailed implementation

Qualifications
- Tertiary educated, with fluency in English, Cantonese and Putonghua
- Creative and resourceful in solving problems effectively, and be able to adapt to unforeseen challenges at a moment's notices
- Good communication and analytical skills, being able to collect product feedbacks from technical and non-technical team, and translate data insights into product implementation
- Fresh graduate will be consider, candidate with more experience will be consider for senior role.
Basic info
Looking for
Product Specialist
Job type
Internship / Full-time
23/F, 299 QRC, 299 Queen's Road Central, Sheung Wan, Hong Kong