E-Commerce/Growth Hack Manager Wanted for Hong Kong E-Commerce Startup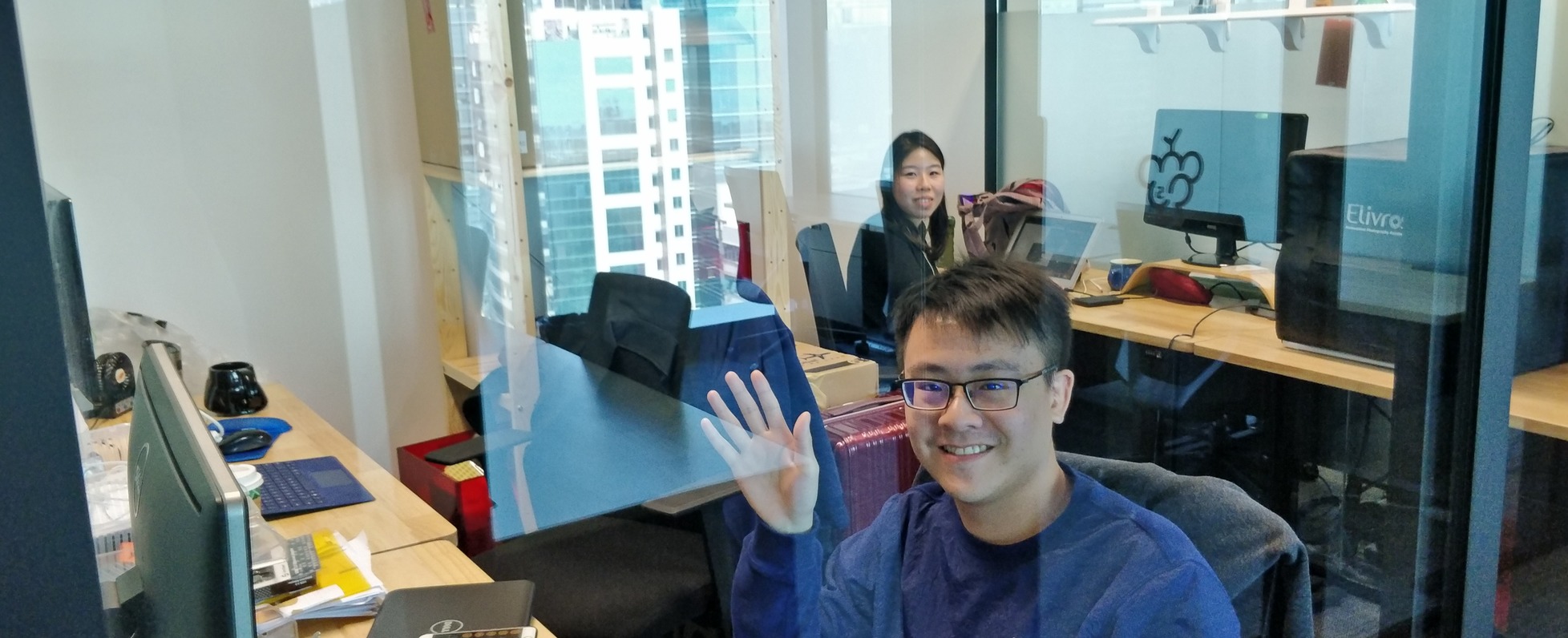 Rick is a veteran Amazon and E-commerce seller who has been selling physical products online for over 3 years. He has successfully created brands and work with brands that have achieved $5 Million USD in annual sales on Amazon alone. He is always testing for new Amazon selling techniques..
RWN SOLUTIONS is an operating company for e-commerce brands. We increase our brand value by 1) Operational Excellence such as increasing product visibility via brand creation, technical optimization, display ads, keyword bids, inventory optimization and other growth hacking techniques. 2) Through strategic acquisition of web assets that can bring synergy to our existing brands.
We believe strongly in the digital age, specifically in retail. The digital age has allow the non-branded SME to flourish and build their own unique businesses in the online space. Our digital business can scale like no other brick and mortar business can, do you know Instagram had a headcount of only 15ppl when they hit 500m subscribers? This is why we do it.
We want to be the forefront of the ever changing eCommerce industry though constant learning and testing to benefit ourselves and the clients. At the same time, RWN SOLUTIONS cares about personal development and the fostering of a family type culture within our firm.
As an E-Commerce Marketplace Manager you will be in charge of the Amazon sales operations, from sourcing products from supplier to getting the product listed on online marketplaces to customer support. This employee will also touch on digital marketing via PPC and influencers outreach.
The ideal candidate will have some e-commerce experience, so entry level and 4th years do apply. We hope the candidate to be malleable and grow with the company; we will provide as much guidance as possible so we want the candidate to be completely open minded and be willing learn. We require the candidate to have strong command of the English language, especially writing. Putonghua is desired, but not required.
The candidate also needs to be comfortable with technology and software applications and show a good level of "software dexterity".
Duties
- Product Research Analysis - Create list of keywords for copywriters
- Marketing - Provide creative directions for photographers for photos for product listings on Amazon
- Marketing – Reach out to product reviewers to influencers for product being sold
- PPC (Paid per click) Analysis – optimizing PPC campaign on Amazon and other marketplaces
- Create weekly promotions
- Product Sourcing - Source products to sell by message potential suppliers on Alibaba
- Customer Support - Reply to customer inquiries and support on multiple marketplaces
- Handle customer returns on website/ebay/amazon
- Procurement - Manage logistics with suppliers to get products on Amazon.com
- Keep and organize financial records
- If time permits, one course a month on Udemy.com to learn new skills
- Manage virtual assistants
Skills & Requirements
- Strong command of English (written, comprehensive, spoken) , Putonghua desired but not required
- Graduated in IT, Marketing, English and Business Admin
- Intermediate level in MS Excel and MS Word
- Good organization skills
- Be willing to learn and take constructive criticisms
Workplace friendships
We do not want people that are "jerks" and someone that hurts the t... Show more
Work-life balance
Working hours are 10 am to 6 pm from Monday to Friday, working over... Show more
Continuous feedback
We expect our employees to work hard, but smart. Our industry is al... Show more
Basic info
Looking for
Business (Finance, HR etc.)
Job type
Internship / Contract work/part-time / Full-time
Special features
Students welcome
Company info
Founder
Rick Wong
Founded on
October, 2016
Headcount
4 members
GP6 26F, 180 Wai Yip Street Two Harbour Square