Enjoy Customer Servicing but would love to earn some commission? Reservation Sales is in needed!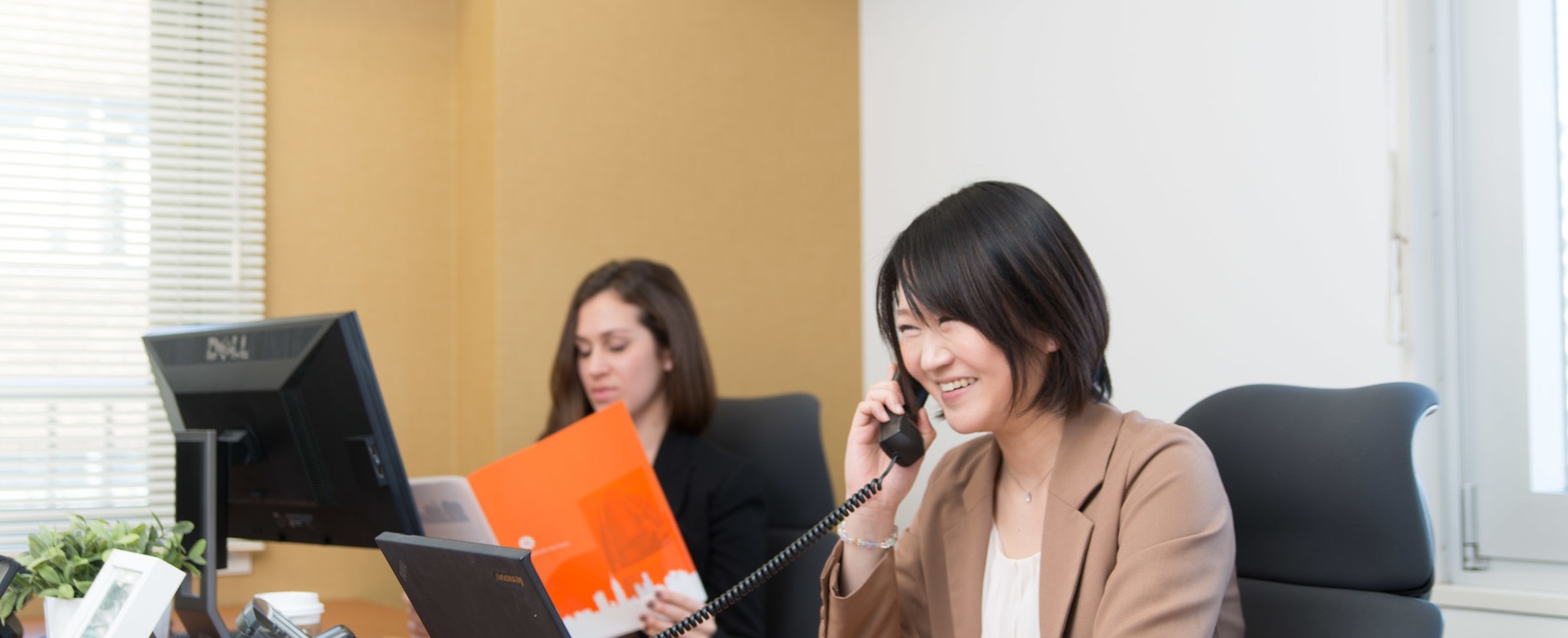 HR Director

Senior Talent Acquisition Specialist

Talent Acquisition Specialist
Compass Offices began in 2009, grown out of frustration with serviced office operators who hid their pricing and provided inconsistent service.
Compass was built around the vision that we wanted to help our customers grow their businesses and provide an environment that's a great place to work.
Our first business centre opened in 2009 in Hong Kong and we've been growing ever since. Now we have over 35 centres (60 floors) located in 9 cities serving over 11,000 customers.
Compass Offices emerged from our desire to help businesses focus on their core activities. We guide you to the space and freedom of mind to do so.
We evolved from being a client to being a supplier of serviced offices because we knew we could do better than what we experienced. We decided to be pro-active: we transformed our own dissatisfaction into developing a comprehensive, valuable and enjoyable customer experience for serviced offices.
Compass is dedicated to providing inspiring workspaces supported by professional services which enable our customers to focus on what they do best. Our clientele includes growing start-ups, entrepreneurs, independent professionals, MNCs and enterprise teams.
Our workspace advantage combines affordability, scalability, technology and choice; all within a portfolio of flexible workspaces designed to meet today's new ways of working.
Join us today and you are entitled to:
* Attractive salary package (Base salary + commission scheme)
* Work-life balance (Office hour, 5-day work)
* Fast-expanding Corporate in HK with exciting career growth opportunity
(35+ centres; 9 cities around the world)
* Entry ticket to one of the fastest expanding industries

DUTIES AND RESPONSIBILITIES
- Handle all incoming telephone enquiries and arrange tours for the field sales
- Familiar with all our products and respond promptly to our clients regarding to any product or service information
- Responsible for conference room, meeting rooms and virtual offices products sales
- Post, manage and maintain our online advertising on relevant sites on a daily basis to ensure maximum enquiry and quality improvement
- Proactively suggesting new opportunities and target groups for local marketing on-line and off-line
- Pro-active generate leads by outbound calling to existing and prospective customers
- Follow standard operating procedure and ensure that the highest level of quality, efficiency and integrity is maintained at every step of the inside sales process
- Ensure timely reporting of all essential activities both internal and external
- Collaborate with the field sales, Customer Service Teams to ensure the best customer experience

REQUIREMENTS
- Minimum 2 years experience in customer service, sales, telesales or marketing field
- Prior experience in serviced office/business centre, customer service, telesales or B2B sales is advantage
- Excellent telephone selling skills including clear communication
- Familiar with standard computer applications MS Office and CRM systems
- Quick thinker and an excellent objection handler
- Self-motivated, outgoing, result driven, high ambitions, energetic

Please submit your resume with current and expected salary. All applications will be treated strictly confidential for recruitment purpose only.
Basic info
Looking for
Reservation Sales
Job type
Full-time
Company info
Founder
Mr. Andrew Chung
Founded on
September, 2009
Headcount
300 members
Industries
Construction / Real Estate / Home
Level 12, 136 Des Voeux Road Central, Central, Hong Kong