Passionate Assistant Branch Manager Wanted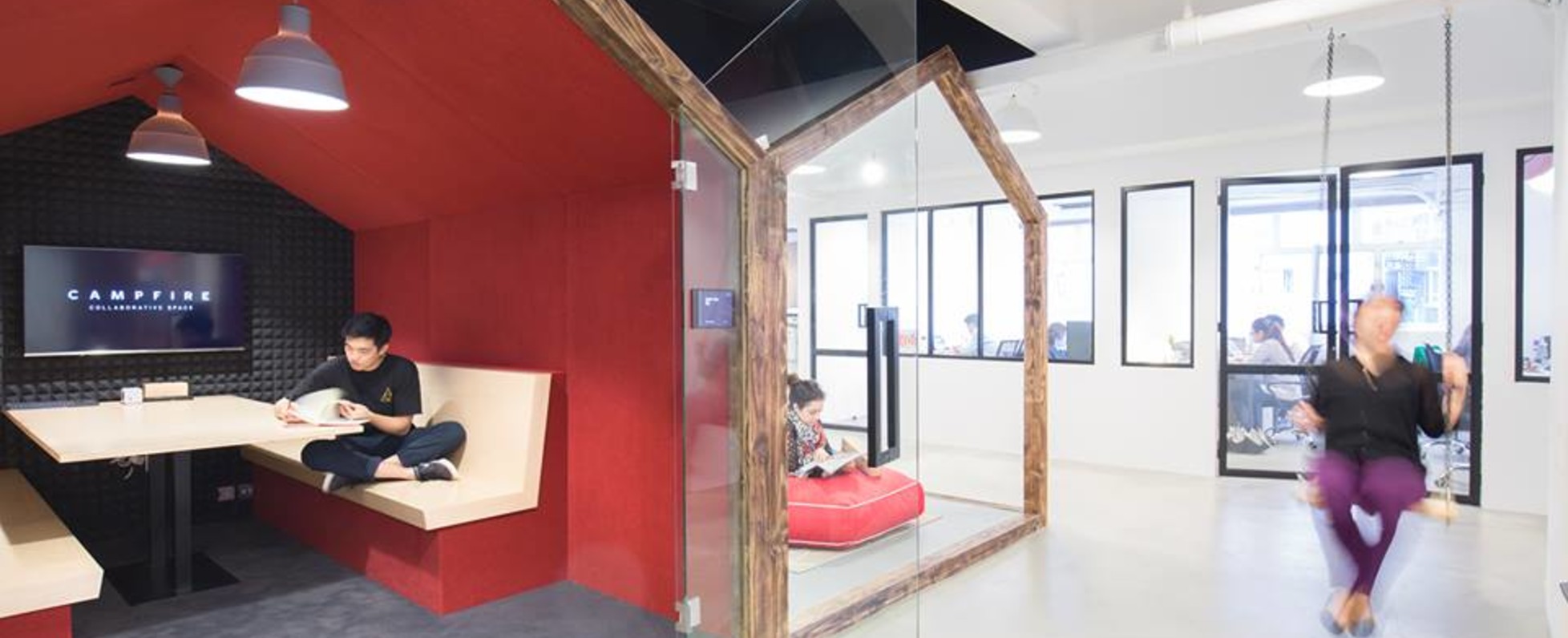 Campfire is evolving the way people work, live, learn and play - Bringing them together to go further, faster.
Founded in 2016 amidst the hustle of Hong Kong, we're building the next generation network of shared spaces that fosters all aspects of modern life.
With 20 venues ('camps') spanning 4 countries, each camp is individually customised for the different communities, neighbourhoods, industries and interests they contribute to.
Featuring curated facilities, services and experiences, Campfire is designed to help accelerate the ambitions of our Campers — from the established to the emerging, companies to communities, and people to untap their deepest potential.
Campfire was conceptualized as a place where like-minded entrepreneurs can gather to share their experiences and work together. Campfire encourages its members to connect, create, and collaborate through industry-specific facilities, relevant events, and vibrant communities.
We foster hard work, creativity and meaningful connections.
Work Location: Kennedy Town
Goals
· Create an engaging community among our members
· Ensure smooth facility operations and maintain company standards
· Maintain occupancy and achieve event sales goals
· Manage a team to ensure a growing collaborative community
Duties and Responsibilities
· Communicate regularly with Head of Operations
· Communicate set priorities with Community Hosts, and keep the team up to date on process changes
· Conduct centre tours
· Produce weekly centre reports
· Manage, motivate and develop a cohesive team of 2+ Community Hosts through providing training, support and guidance
· Manage member expectations and develop community initiatives
· Manage the overall operational, budgetary, and financial responsibilities and activities of the centre
· Meet goals and KPIs
· Manage and maintain relationships with suppliers and vendors
· Oversee events to ensure a balance of educational and member appreciation elements
· Work with the Marketing team to develop marketing materials including electronic, and print communications
· Solve member related issues to ensure a healthy community
· Share knowledge with other Assistant Branch Managers / Branch Managers and Headquarters on new business initiatives, opportunities, competitive intelligence and member needs
· Identify areas for improvement and propose plans to execute enhancements
Experience and Requirements
· College graduate with a degree
· Business operations and/or project management required
· Customer service and sales experience required
· Demonstrate organizational and multitasking skills
· Detail-oriented, strong ability to problem-solve and follow-through
· Experience in managing and motivating a young team
· Fluent in English and Cantonese (written and oral), fluency in Putonghua is a plus
· Have a sense of responsibility and good work ethics
· Have passion for entrepreneurship and driving positive change
· Must have effective communication and negotiation skills
· Understand start-up communities; as well as Campfire's mission and values
· Have a friendly and outgoing personality and ability to think outside the box
Basic info
Looking for
Assistant Branch Manager
Job type
Full-time
Company info
Industries
Construction / Real Estate / Home
5/F Remex Centre, 42 Wong Chuk Hang Road, Wong Chuk Hang, Hong Kong