Seeking product manager to grow mobile commerce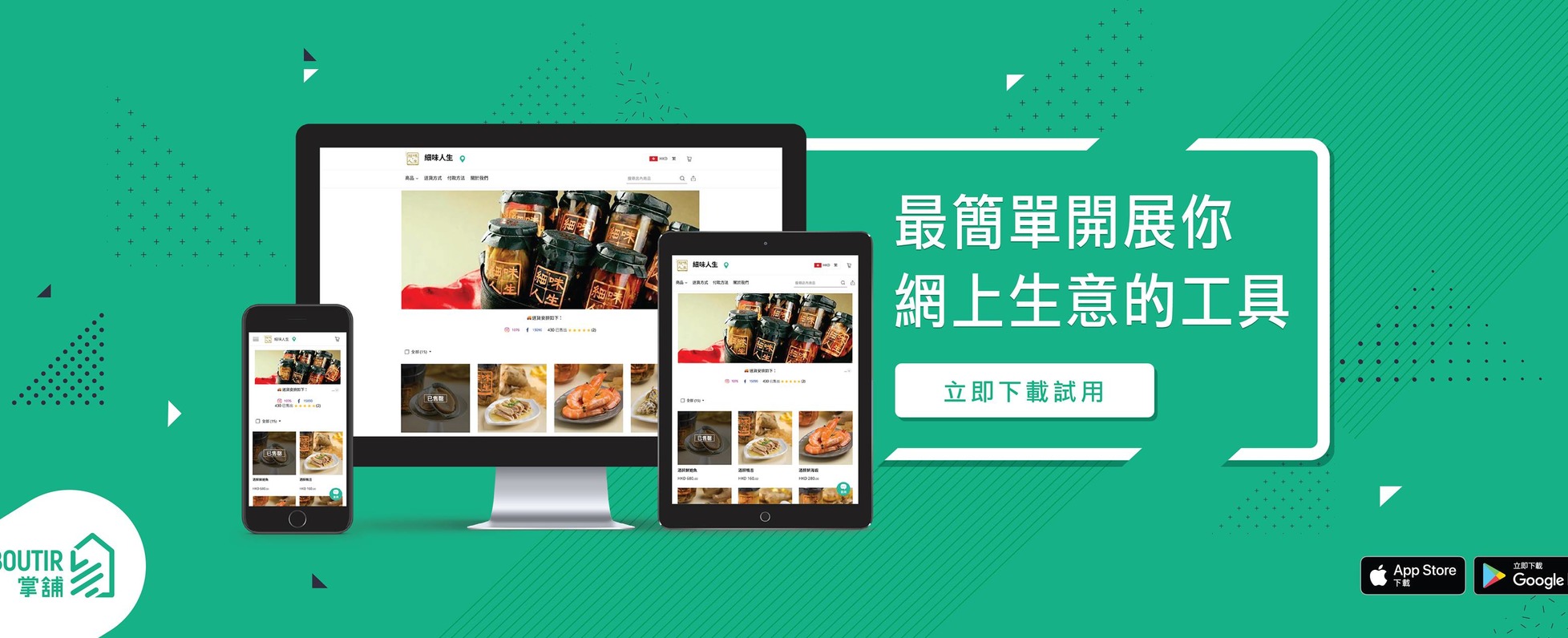 Eric has 18+ years of experience in R&D, software engineering, project management, and internet product development. His expertise covers search engine, scalable web services, internet products, and mobile app. He founded RedSo in 2010, and Boutir in 2014.
Social Mobile Commerce solution for individual retailers and enterprise retailers to set up online stores and run business via a mobile app.
eCommerce should be much easier, for both buyers and sellers.
Anyone with great product Idea, networks and influences, can start building their online business with mobile, without the need of computer, programming knowledge and design skills.
#Simple - As easy as using Facebook / Instagramn
#Mobile - Anyone with mobile can already start their online business
#Social - Build your Business around Social to engage with your customers and potential leads
#Data - We turn data into insight, then into actionable suggestions, in which merchants can follow to acquire new users with lower cost, retain existing customers to maximize sales, and can grow their business with data.
Product managers at Boutir -
(1) Lead the team to decide the right solutions to build and prioritse strategically
(2) Analyse market, user needs and data analytics to actively learn, iterate and deliver
(3) Plan what the teams will deliver and timeline of implementation
(4) Communicate product priority, product performance, project progress and roadmap
(5) Have the appetite to work in fast-paced startup environment and enjoy the uncertainties
We welcome candidates with 1-2 years digital product/project experience. If you do not have product management experience, please demonstrate to us your potential to be a good product manager.
Here are some tips - https://www.kennorton.com/essays/productmanager.html
Basic info
Looking for
Product Manager
Job type
Full-time
Special features
Available to talk on Skype / Foreign nationalities welcome
Company info
Founder
Ng Ka Ka, Eric
Founded on
June, 2015
Headcount
12 members
Industries
IT (Telecom/SI/Software)
Unit E, 17/F, Billion Plaza 2, 10 Cheung Yue Street, Cheung Sha Wan, Kowloon, Hong Kong