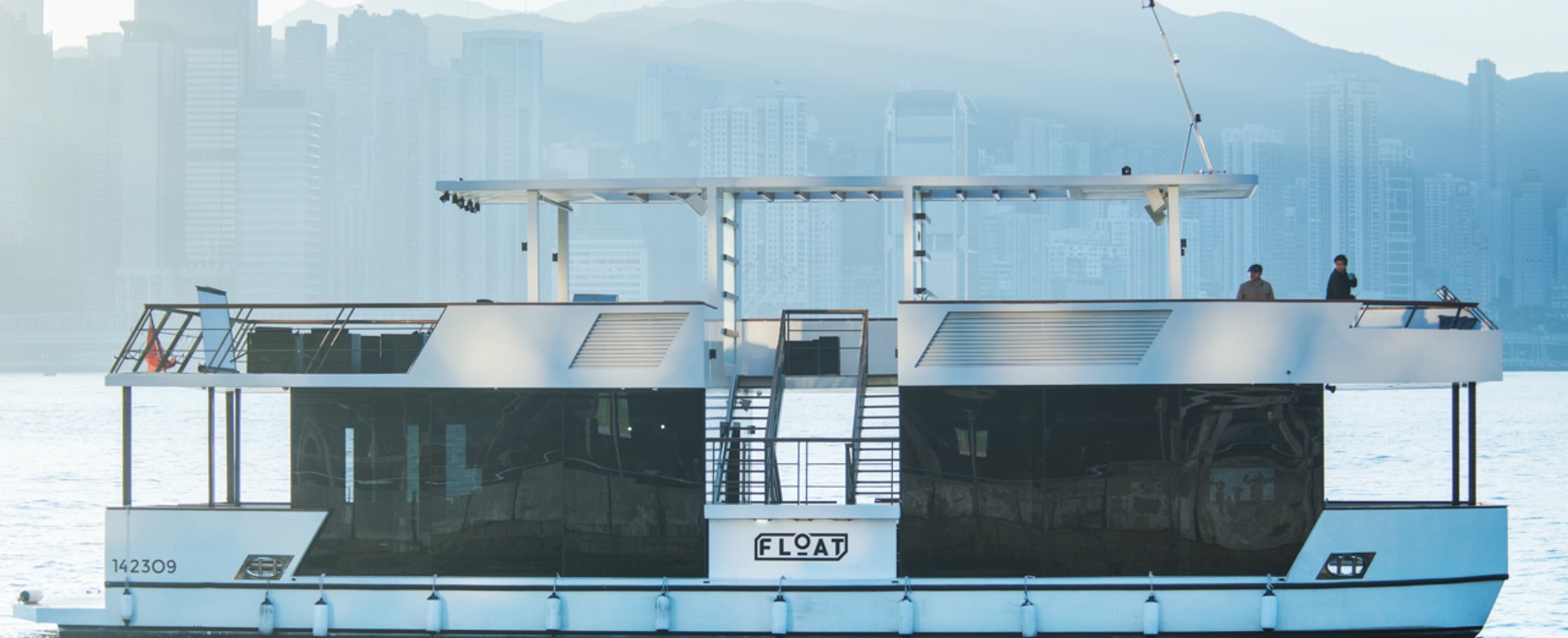 Based in the south side of Hong Kong Island, FLOAT is a yachting start-up with a focus on providing luxury services at sea.
Innovation is in our blood- we began with a custom-built yacht, one's design and construction we spent countless sleepless nights labouring over, and are currently expanding with new speciality yachts and an experience booking platform in the works.
We believe the sea is meant to be relished.
We wanted to rekindle this city's love for the sea, and create something big of our own in the process.
To fulfil our dream, we created our gorgeous, 78 ft-long, 3000 sq. ft recreational yacht from scratch, to bring Hong Kong a brand new yachting experience.
At FLOAT, we love what we do- that's why we're seeking bright and quirky individuals who share our love for innovation and fun to join us.
FLOAT has helped countless high-fashion brands and industry giants create exciting events and parties at sea. With our new experience booking platform, we are expanding at an exponential pace and we believe whoever works with us will experience rapid career and personal growth as well.
Working with us will be fun, dynamic, and rewarding. You will be working with a small, tight-knit team, and your voice will most definitely be heard and respected.
職位總結:
負責當日遊艇活動安排及遊艇船隊的日常清潔維護保養
匯報至運營經理/總經理
職責:
 與活動籌備單位及當值人員調酒師協調工作;跟據活動性質擺放桌椅陳設、音響設備, 為上船的賓客提供適時的協助及服務
 積極參與,營造一個積極的工作環境,促進團隊協作
 為遊艇安排清潔公司進行日常内部及外部的清潔及抛光
 每周安排進行遊艇保養、排水、電子及機械檢查
 記錄遊艇的損耗,定期向運營部門報備
 完成其他被安排的工作
職位要求:
 要求能夠滿足多變的工作時間,可能工作時間包括白天,夜晚,周末及節假日
 要求能夠在有很少檢視的環境下自主完成工作
 擁有較强的溝通和與人交流能力
 需於户外工作, 部份工作需要體力
知識與經驗要求:
經驗:無需經驗, 任何有興趣者 (須熟水性)
教育水平:不限, 具中學畢業文憑或同等學歷優先
Basic info
Looking for
全職遊艇活動助理 (Full Time Yacht Event Assistant)
Job type
Full-time
Unit 1623, 16/F, One Island South, 2 Heung Yip Road, Wong Chuk Hang, Hong Kong