If building a community is your thing, come talk to us!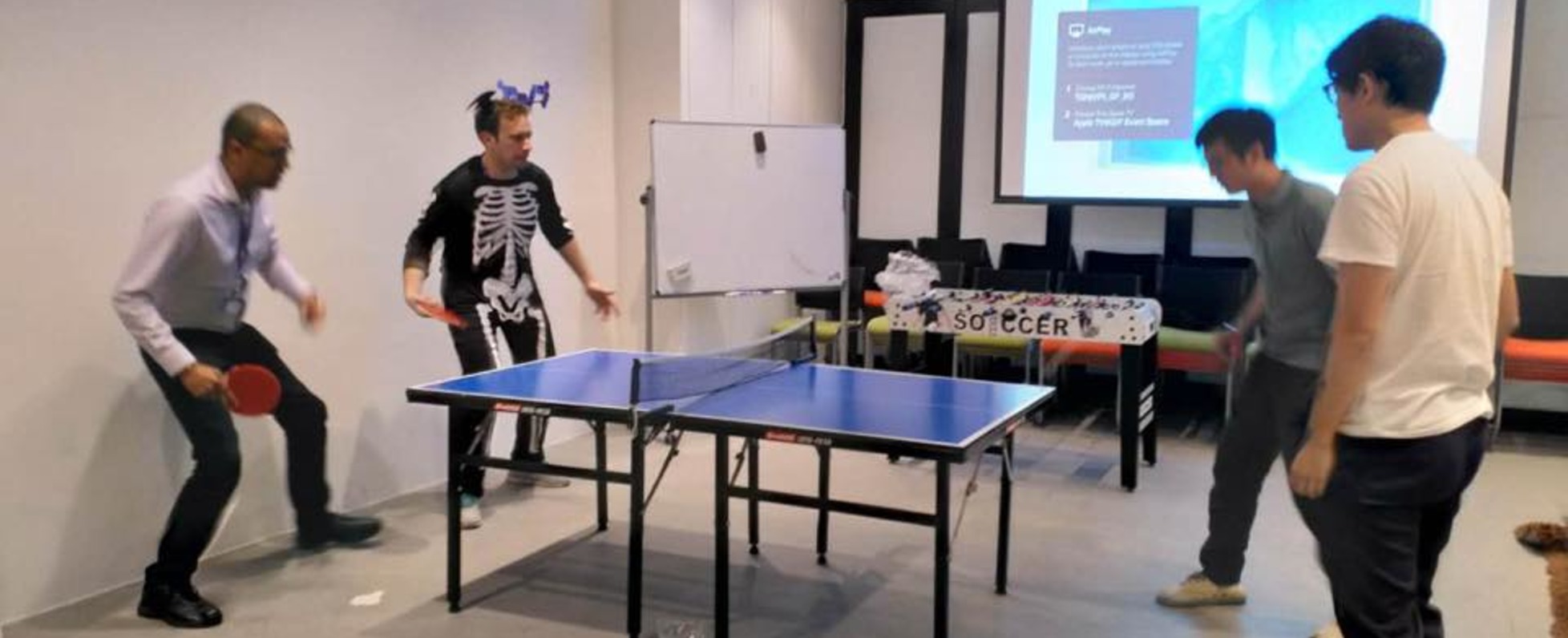 Young and Bright professional in business development and brand building who is passionate about bringing new ideas to live and make a better future for the society
Tuspark is an expert in the incubator industry that helps the development of start-ups globally. one-stop incubation service, an open service platform, and an innovative entrepreneur environment. Hence combining the eight elements of "government, industry, university, research, finance, intermediary, trade and media" into one holistic service. We aim to become a hub for nurturing start-ups with potential.
We believe the world will be better tomorrow when brilliant minds collide and new ideas are incubated. As a company aims to work for the future, we trust that Tuspark has the mission and obligation in creating a better world.
We never stop exploring the incubation business, and continues constructing international, specialized, financial, and networked incubators of the new age.
​
Tuspark has achieved phenomenal success in China with over 120 incubators, 10 science parks and 10 science cities set up, and we are now determined to bring the expertise and passion of nurturing start-ups to Hong Kong and other parts of Hong Kong.
Job Duties:
 Manage overall operation and work closely with Operations Manager
 Assist Marketing Team to manage and implement social media campaign 
 Organize and drive social events as well as venue management responsibilities and logistics organization when applicable
 Create a welcoming and collaborative environment among members and visitors though customer service and relationship building
 Ability to improve and engage the community 
 Creative and self-driven in creating engaging events and networking 
 Resolve member or facility issues with professionalism and patience
 Assist company's comprehensive administrative affairs, including renewal of license, facilities and equipment management etc.
 Handle all incoming calls, incoming and outgoing mails, greet guests / visitors 
 Responsible for filing and documentation tasks 
 Update, manage and enter database contacts
 Assist ad hoc tasks as required 
 Maintain appointment booking & meeting room arrangement 
Requirements: 
 High Diploma or Degree holder in Business Administration/ Business Management or equivalent 
 Interest or experience in start-ups, co-working spaces or incubators is preferred
 At least 2 years relevant experience in co-working spaces or incubators will be an advantage; less experience or Fresh Graduate with high potential will also be considered.
 Good command of written and spoken English and Chinese, capable to communicate in Mandarin will be an advantage 
 Pro-active, mature, independent, well-organized, attentive to detail and result-oriented 
 Self-motivated and able to work with minimum supervision 
 Proficient PC knowledge in MS Word, Excel and Chinese Word Processing 
 Immediate available will be highly preferred
Basic info
Looking for
Business and Community Assistant Manager
Job type
Full-time
118 Wai Yip Street, Kwun Tong, Kowloon, Hong Kong