OKAY.com's property agents are succeeding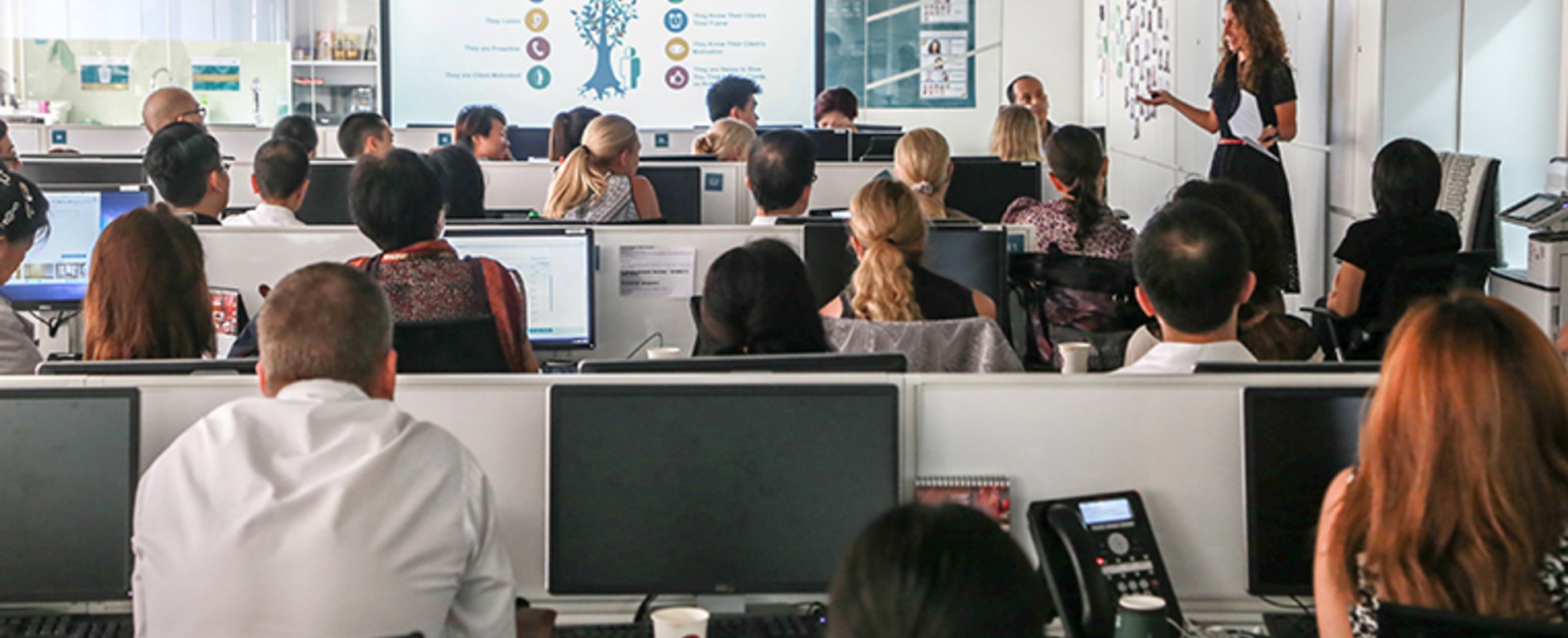 Using Technology to change the Real Estate market | Human Resources | Talent Acquisitions | Performance Management
OKAY.com is a disruptive real estate agency using technology to change the Hong Kong Real Estate market. With an award-winning technology platform and business model, we are in a fast-growing company offering attractive benefits and growth possibilities. Having been featured on CNBC, Bloomberg, TechInAsia, and various other media, please visit our website to learn more about us.
When we approached an industry plagued with property websites full of misleading listings, misaligned incentives and internal competition amongst agents, we knew something was wrong.
Agents were forced to keep their best listings private to protect their own interests. Owners weren't getting full exposure for their properties and homeseekers weren't seeing all the properties on the market.
That's why we want to build an agency that changes the industry and provide a great experience to both clients and agents.
We changed the model altogether:
•We created the right incentives for agents to share information and align their interests – with clients, landlords and each other.
•We created a cost structure that would provide higher incomes and attract the best real estate professionals in the market.
•We built proprietary, mobile technology so our agents could provide better information to their clients so they, in turn, would save time and make more informed decisions.
We have changed the game for agents and in turn, transformed the experience for the clients we serve.
Our mission is to create a place where property agents can find more clients, better serve their clients, and thrive by working together. Learn why OKAY.com's property agents are succeeding:
OUR TECHNOLOGY, YOUR SUCCESS
• With a wealth of mobile tools, accessing your property database on the go has never been easier. It allows you to be more responsive and efficient when communicating with your clients.
AGENTS AT OKAY.COM EARN MORE
• Our philosophy is simple – you should enjoy significantly higher income, while still benefiting from a strong database, many clients, marketing and dedicated support. Two commission models: 20% - 35% simple, high commission plus salary, and 50% on everything
WE PROVIDE:
• More Clients
• Direct Listings
• Training & Development
• Collaborative Environment
• Tech Advantage
• Client Service Support
YOUR BENEFIT:
• Flexible working hours
• Mobile platform and extensive property database
• Great reputation in the market
• High-integrity, transparent and collaborative culture
• Friendly and multi-cultural work environment
JOIN US:
• If you have a valid EAA S or E License, and all the elements make a successful property agent: high integrity, client-oriented, knowledge in the industry, good language skills (English, Cantonese or others), strong professional network, eager to learn, or any other things will make you successful with OKAY.com
Click on 'Want to visit' button to apply! Don't forget to fill out your profile so we can get to know you better.

Working in a technology-powered real estate agency that is committed to your success can take your career to new heights.

Personal data collected will be used for recruitment purposes only.
職位詳情
我哋搵𡁵
Property Consultant
工作性質
全職 / Freelance
特點
歡迎所有國籍