Are you a fun, organised, independent and highly sociable person? This might be your dream job!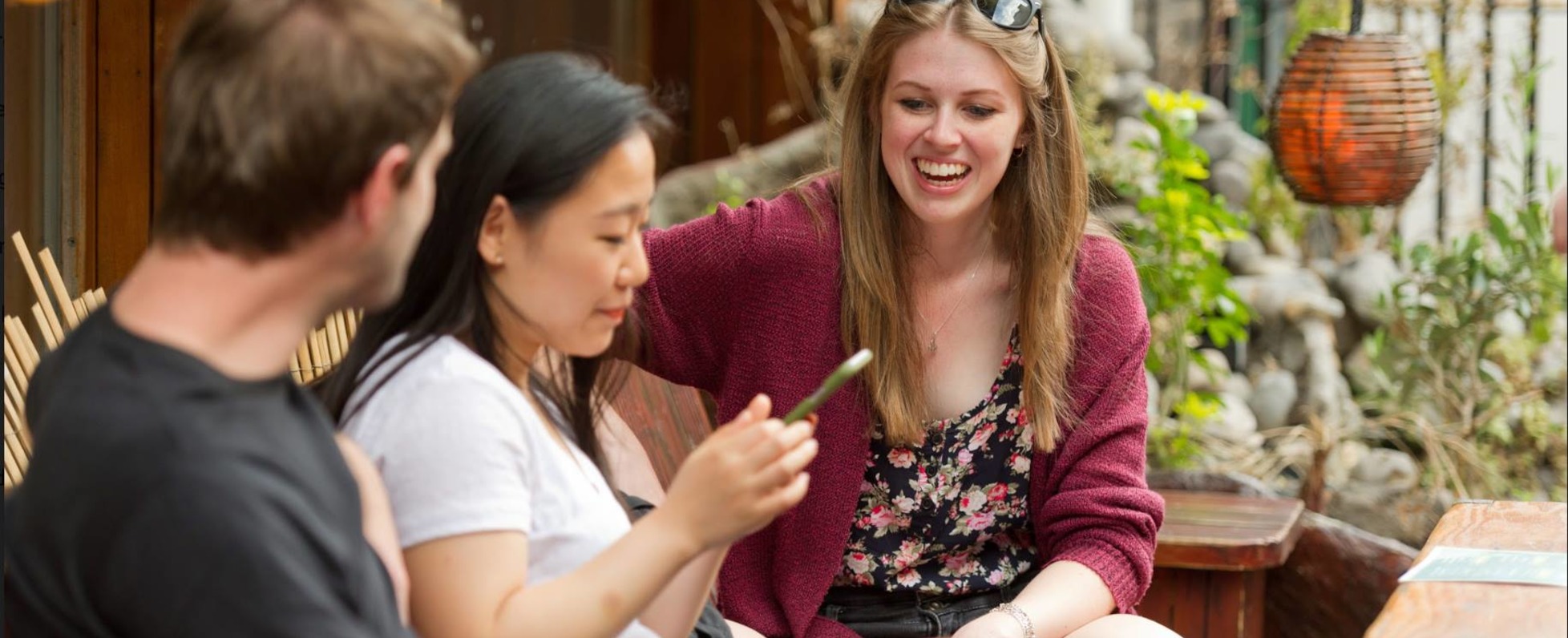 No description available.

https://www.linkedin.com/in/yiyan-chan-206b17b0/

No description available.
The Intern Group is an award-winning, social enterprise that takes top applicants and significantly improves their skills and employability via our international internship programs. Our global team understands deeply how important international professional experience is in today´s job market. We are a global leader in the international internship area: one of the fastest growing segments of the international education industry.
We aim to develop an innovative and culturally sensitive new generation ready to tackle the global issues that affect the world today and tomorrow. We feel that the best way people can both develop professionally and learn about themselves is by getting out of their comfort zone and facing the challenge of living and working in a new city and culture. We value ambition, adventure and an international mindset. We also value academic excellence and thinking outside the box.
We work with leading companies/NGOs/government in our program destinations: London, Dublin, New York, Hong Kong, Shanghai, Madrid, Berlin, Australia & the emerging market of Colombia. Please see here for more information on our staff. Since our founding in January 2011 we have experienced rapid growth. Top universities around the world have partnered with us, recognizing the educational value and tremendous career development boost of our programs. We invite you to read our vision to discover more about our values and what we stand for.
About the role
The Experience Coordinator that will be responsible for the preparing the arrivals and in-country experience for the
Hong Kong programme, and ensure that the participants stay is organised, social, welcoming and memorable. The successful candidate will be assisting the regional directors and managers to prepare for the programme, to acquire local business partners and service providers; become the face of the The Intern Group to all of the students in Hong Kong and will help to welcome each program participant to the city, create strong sense of community and assist them through their stay in the city.
If you are a fun, organised, independent and highly sociable person who knows Asia culture well. This will be the most
enjoyable job opportunity you will come across.
Key Responsibilities
- Events coordination and organisation for all our in-country participants* (eg. Dinners, excursions, drinks, etc.)
- Arrival preparations (arranging accommodation, welcome pack, airport pick-up, etc.)
-Social Media Management, Account management for our internship participants
-Provide a comprehensive welcome orientation and farewell for every participant
-Maintain sense of community for our participants
-Local emergency support for participants when necessary
-Service providers acquisitions and negotiation for interns' welfare and benefits and relationship management with partners.
-Content creation, public facing marketing materials, preparation of arrival welcome pack, etc. Other ad-hoc projects for the company
-Related administrative work
-Be fun and sociable!
Requirements
-Excellent organizational & time management skills
-Stellar professional communication skills, both written and verbal
-An adaptable personality to manage an ever-changing workflow
-Effective problem solving & conflict resolution skills
-The ability to practice cultural sensitivity & engage with people from all around the world.
-Curious, eager to learn, target driven, excellent organizational skills and knowledge of Excel.
-Positive and ability to work under high pressure
-Experience in customer service, marketing, and events is strongly preferred
-An in-depth knowledge & familiarity of Hong Kong
-Outgoing, highly social and responsible
-Enjoy working closely with a global team and appreciate team culture.
-The ability to practice cultural sensitivity & engage with people from all around the world
-Excellent communication skills in English
We offer?
-The incredible opportunity to meet, make friends and network with people from all around the world across a wide
range of industries.
-Opportunity to travel to other offices across the world based on performance.
-All expenses for excursions and events paid for by company
-Company's learning fund for your choice of courses, books or any materials for self-development
If you feel that you are the ideal candidate for this position, please send through your latest CV to recruitment.asia@theinterngroup.com and explain to us why you would be the perfect fit for us!
Basic info
Looking for
Experience Coordinator
Job type
Contract work/part-time / Full-time
Company info
Industries
Leisure / Education / Research
21/F, Cityplaza Three, Taikoo