Inspire the tech leaders of tomorrow -Develop content and educate the younger generation!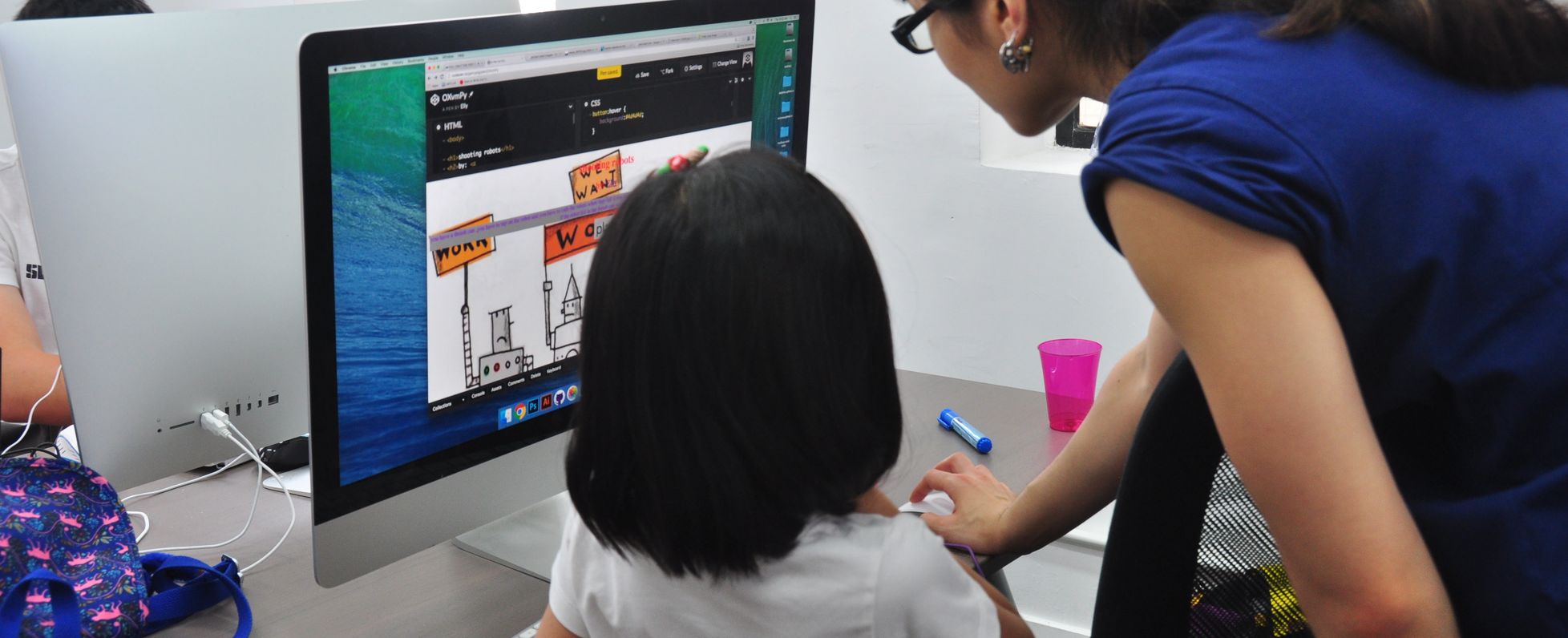 No description available.
BSD stands for Build Something Different. We are an international team (Hong Kong, USA and Thailand) of social entrepreneurs, technologists and educators dedicated to empowering the kids of today with the skills for tomorrow.
Our mission is to give every student access to technology education. We work with schools to teach students ages 6-18 about coding, robotics, design, computational thinking and empathy.
Despite how fundamental technology is to the world around us, there was a total absence of relevant, real-word technology being taught in schools. We set out to make sure every child learns the latest technology (coding, robotics, 3D printing etc.) so they have the power to make an impact in their communities.
Today we are working to get real world technology into every classroom across every subject. We partner with schools to develop a curated technology curriculum that enhances existing lesson plans in all core content areas (e.g., Math, Science History). We provide teachers with a digital platform and training on how to integrate technology in the classroom. This gives teachers and schools the confidence, content and community they need to start using technology today.
BSD is on the hunt for a personable and passionate individual to join our growing team! We are looking for a self-learner who shares our mission of making technology education available to everyone. If you are proficient with HTML, CSS and Javascript, and have experience in teaching, we'd love to hear more from you!
What are we looking for?
- Proficiency with coding in HTML, CSS and JavaScript
- Experience of teaching - preferably teaching programming to 6-18 year olds within a school classroom environment
- Excellent English oral and written communication skills
- Is punctual, proactive, organized and creative
- Has a passion for education with a strong desire to make a difference every day
- Has the ability to build relationships with international and culturally diverse coworkers and clients to create a dynamic environment where play, discovery and hard work go hand-in-hand
- Has outstanding communication and interpersonal skills
- Is an educator, innovator and creator of new product ideas
What will you do?
- Researching ideas for new content and curriculum
- Designing and developing innovative learning-focused technology projects
- Teaching courses in HTML, CSS, and JavaScript with classes of 10+ students or running off-site technology programs at schools from time to time
Why is it great to work here?
- Commitment to personal and professional development
- Access to the latest technologies and time to experiment
- The chance to work with inspiring students, awesome colleagues and forward thinking educators
- Opportunities to contribute to an education platform and curriculum used by thousands of students
Customer first
Our mission is to give every student access to technology education... Show more
Product-driven
Students and teachers will only engage if we are laser focused on t... Show more
Design-driven
Our platform and curriculum are designed to make it simple for teac... Show more
Basic info
Looking for
Technology Education Content Developer
Job type
Full-time
Company info
Founder
Christopher Geary & Nickey Khemchandani
Founded on
November, 2013
Headcount
41 members
Industries
IT (Internet/Mobile) / IT (Telecom/SI/Software) / Education / Research
18/F, Fu Fai Commercial Centre, 27 Hillier Street, Sheung Wan Hong Kong