WANTED Event Associate To Bring The Best Experience To Public!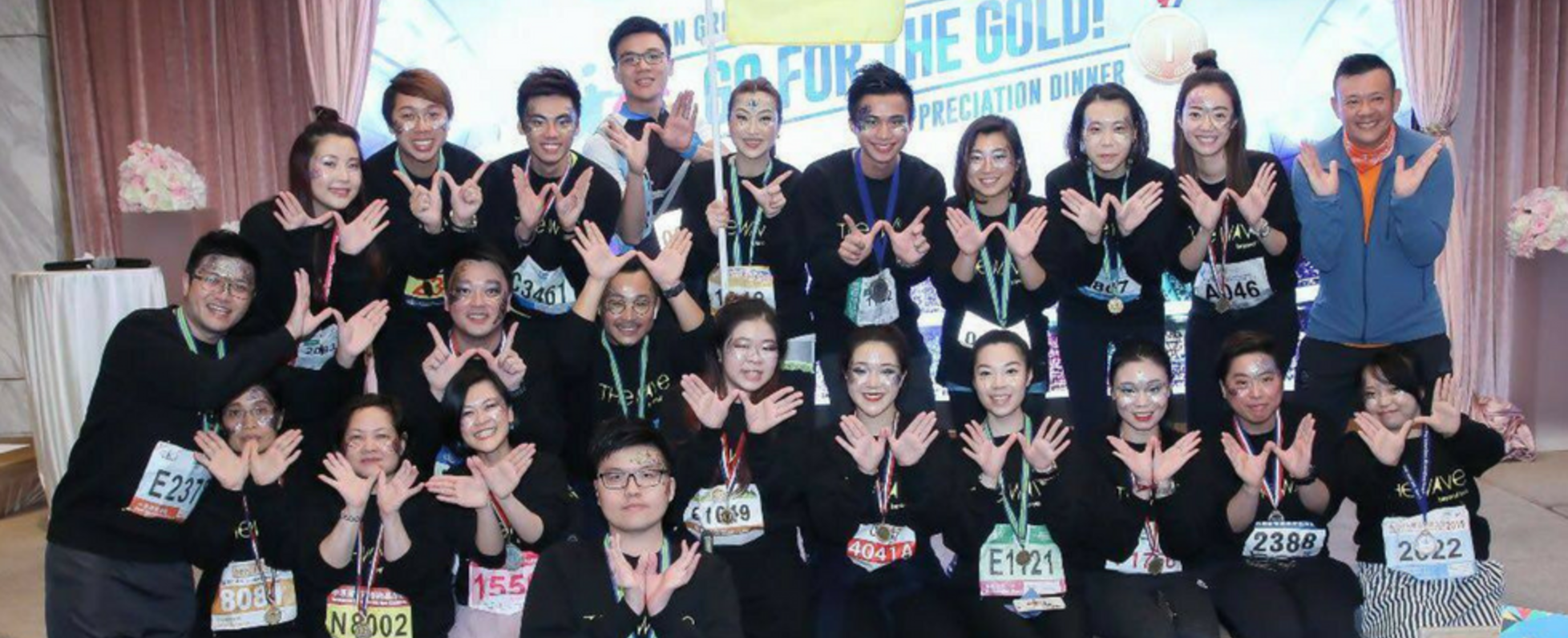 Stef is a limited-edition multipotentialite with diverse skills and talents. She enjoys working in small companies to fully exploit her potentials thus contributes to a wide range of business areas. From working in a 1-man company, then a 10-person startup firm, to being a Business Development Ex...
The Wave is the newest 24/7 integrated business platform, which has pop-up stores, F&B floors, co-working spaces and event areas all under one roof. Our mission is to help the next wave of passionate entrepreneurs and SMEs to realize their dreams and grow their businesses beyond limits.
We provide customized solutions/ spaces for startups, corporate, event organizers etc.
For instance:
Event space – ranging from 6 pax meeting rooms to 500 pax seminar hall
Co-working space – including both hot desks and private work stations
Retail area – consisting pop-up store, F&B, sports etc.
We aim to become a Benefit Corporation that generates positive impact on society, workers, community and the environment in addition to profits, which we believe creating a more sustainable future are crucial commitments.
The Wave crew is made up of 20 special, friendly and talented colleagues/ friends/ buddies. We all believe in giving the best space experience to event organizers, participants, coworkers and many more. Under a flat management system, we all voice out our opinions openly, listen and give feedback to each other and most importantly we celebrate difference! Besides that, we offer a great place where you can exploit creativity, develop your own career path and jump out of your comfort zone to take on new challenges with great teammate support. To sum up, we have 11 floors of space for you to brainstorm, design and explore! If you are looking for an innovative and inspiring workplace to unleash your potential, come apply for our jobs and join our family!
JOB DESCRIPTION
• Assist in organizing programs and events
• Support the team for all aspects of projects & event management, includes preparing pre-production, drafting promotional materials, contacting clients and vendors, providing logistic and on-site support
• Handle all documentation, correspondences and meetings with clients
• Perform any other tasks as assigned by the immediate supervisor and / or management from time to time
• Required to perform shift duties if assigned
REQUIREMENTS
• Diploma or above in Event Management, Business Administration or a related field
• Proactive, well-organized, independent and able to work under pressure
• Strong sense of responsibility, self-motivated, hardworking and detailed-minded
• Able to handle multiple tasks and meet deadlines with quality; strong work ethic and commitment to the success of the project
• Computer literate and competent in MS Word, Excel and PowerPoint
• 1-2 years' event co-ordination experience in MICE industry or hospitality industry. Fresh graduates will also be considered
• Proficiency in both written and spoken English and Chinese
• Self-driven, confident, ambitious, cheerful, fun and enjoy working in a team
• Flexible to adapt changing demands of the job and have strong multitasking ability
Basic info
Looking for
Event Associate
Job type
Full-time
The Wave, 4 Hing Yip Street, Kwun Tong, Hong Kong