Work with a top cloud business provider! Account Manager WANTED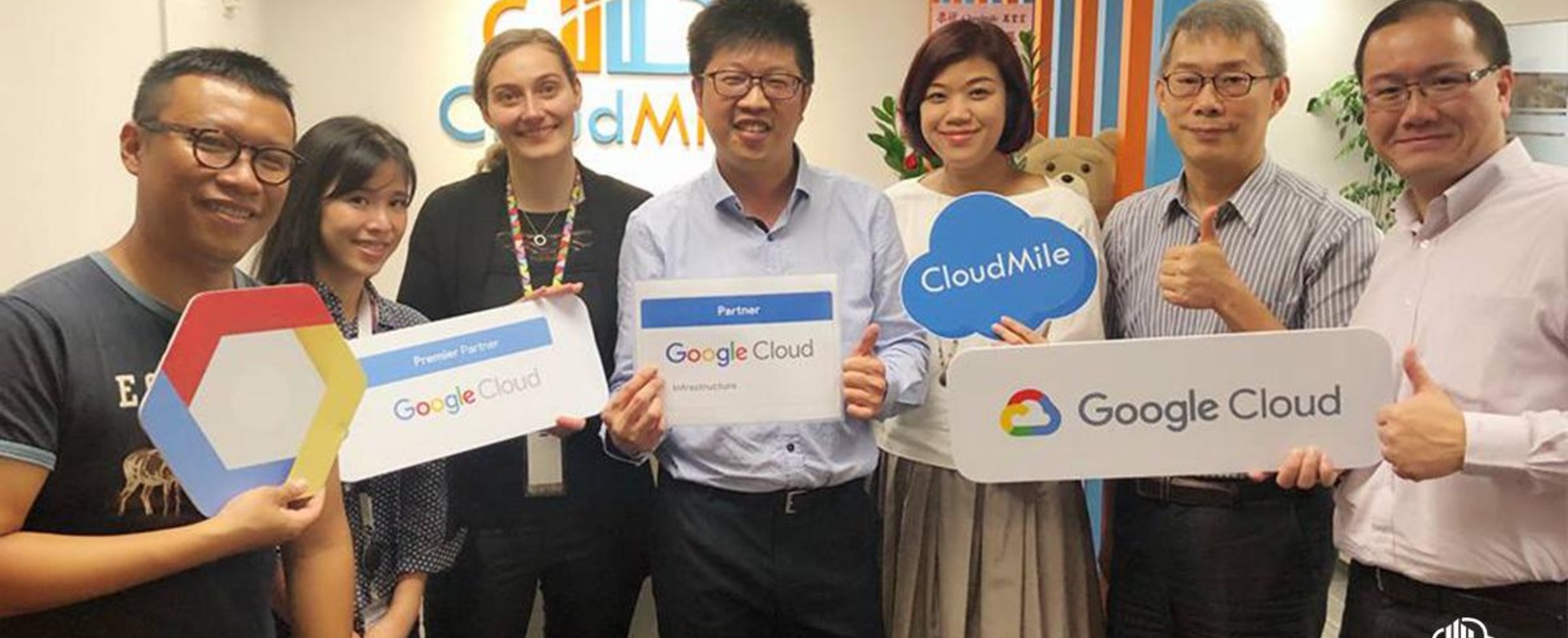 CloudMile was founded in 2016. We are B2B cloud services provider that helps companies leverage the power of data through machine learning algorithms, big data analytics technologies, and Cloud. CloudMile is Google Cloud Platform (GCP) Premier Partner, Google Map Premier partner and also CloudFlare partner. Rapidly, we are expanding operations across Asia, including Taiwan, China, Hong Kong, and Southeast Asia.
CloudMile is a Taiwan-based B2B cloud service provider, offering tailor-made cloud solutions to all scale of business by leveraging the power of big data analysis and machine learning. CloudMile is a Google Cloud Partner and Google Cloud Platform's (GCP's) APAC strategic service partner. We specialize in Google Cloud services and growing rapidly across Asia. CloudMile provides professional cloud consulting services and technical support to clients from Taiwan, China, Hong Kong and Southeast Asia.
Our team gathers talents from the 80s and 90s. Respectively specializes in Cloud technology, artificial intelligence, machine learning, and big data analysis, we believe in technology leading the future. Founded since 2016, we have swiftly become one of the teams in Asia that holds the most Google Cloud certificates. Until now, we have already earned more than 30 Google Cloud certificates including Cloud Architect, Data Engineer and more.
Responsibilities
- Identify business opportunities to provide cloud, bigdata, Machine learning, and security solutions and and maintain relationships with customers, influence long-term strategic direction, and act as a trusted advisor.
- Qualify and assist customers in identifying use cases suitable for services based on Cloud and help their deployment and future innovation.
- Manage multiple opportunities through the entire cycle simultaneously, working with cross-functional teams as necessary. Serve as the primary customer contact for all adoption-related activities.
- Act not only as advisor but also partner on client's IT development to ensure their cloud strategy and implementation plan in line with latest cloud development trend.
- Identify client's data and machine learning potentials and be clients' partner aloneside their whole journey from design to implementation.
Qualifications
Minimum qualifications:
- BA/BS degree or equivalent practical experience.
- 5 years of sales, BD, or PM experience.
- People person, with good business sense and great sales and BD skills.
- Ability to speak and write in English and Chinese fluently. Cantonese speaking is must.
- Willing to travel occationally.
Preferred qualifications:
- 7 or more years of sales or PM experience, prefer in technology field.
- Sound record of meeting strategic targets consistently.
- Have IT or cloud knowledge or with basic technical qualification.
- Effective written/verbal communication and presentation skills, and strong strategic and analytical thinking skills, with the ability to plan, pitch, and execute a territory sales strategy.
Basic info
Looking for
Account Manager- Cloud Business
Job type
Full-time
Room 19, Level 4, Core E, Cyberport 3, No.100 Cyberport Road, Hong Kong