Mandarin-speaking Business Developers to conquer Greater China market!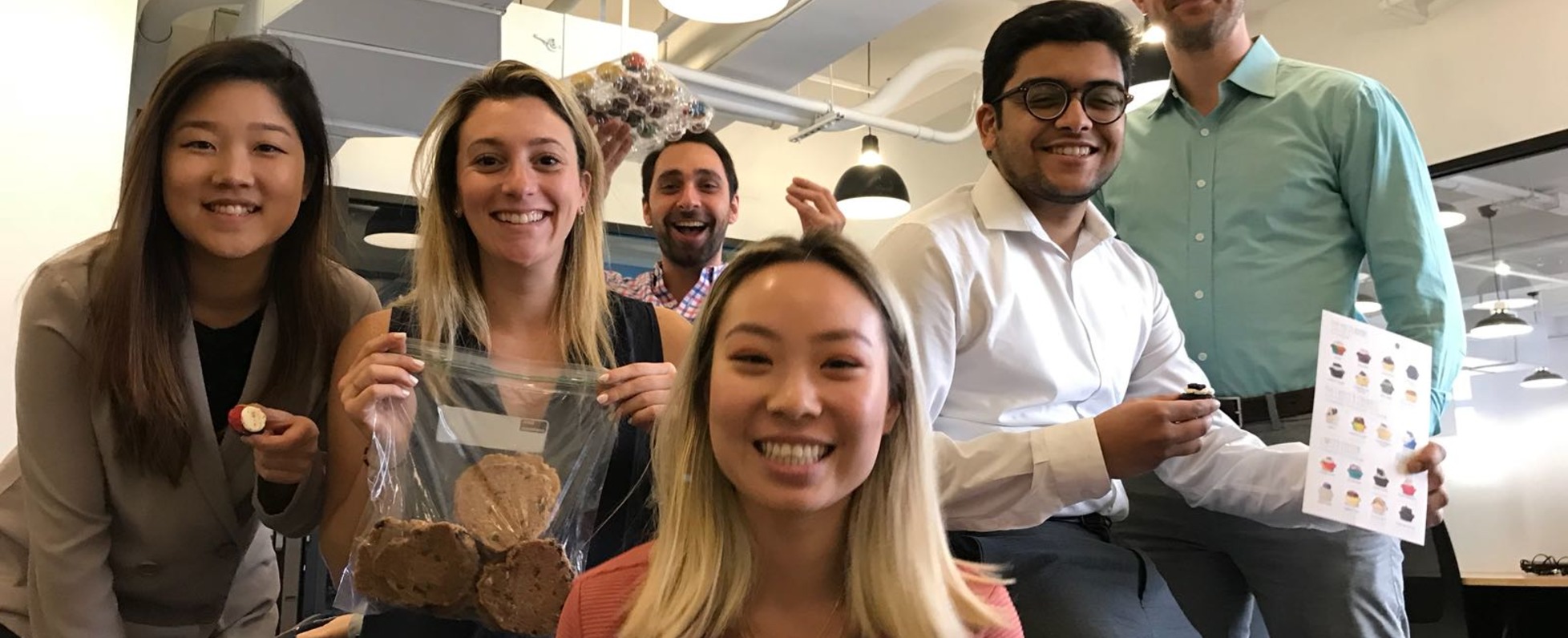 No description available.

No description available.
We recognize the importance of context and experiential information in the delivery of complete knowledge. The only mode of accessing these critical ingredients is through actual conversations. Lynk allows knowledge sharers and seekers to discover and connect with each other through instant messaging and one-on-one calls - all from within the app.
Lynk was founded with a mission to democratize access to knowledge, by leveraging proprietary technology and employing high calibre people, from a diverse range of backgrounds. We are challenging the 'traditional' Expert network business model, to cultivate a community of users
We connect world-class experts to users seeking their knowledge, and insights. Whether users have a quick question, or need an extended engagement, we can find the right person to help
We live in a fast-paced, and ever-changing world, where information is thrown at us from every direction. Yet, finding trustworthy insights, that you can actually use, remains as challenging as ever, with contextual information often hard to access
For an analyst at a trailblazing venture capital fund, or a management consultant tackling some of the toughest business challenges of our time, the insights used to make decisions, can massively impact the success of their firm, but also in some cases, a company's survival
Lynk embodies 5 core values, excellence, determination, problem-solving, compassion, and collaboration. Within the team we work together to achieve all values
Our employees are able to interact with worldwide clients, and Experts, be mentored by specialists, gain exposure to a wide range of industries as well as many more benefits
LYNK is reinventing access to knowledge.
LYNK is a trusted community marketplace to connect with a growing network of 35,000+ Knowledge Partners for expertise and insights to gain on-demand business knowledge and arrive at improved decision-making and execution. Our Knowledge Partners include C-level executives, thought leaders, managers, specialists, consultants, lawyers, and accountants.
Our mission is to democratize and efficiently distribute knowledge to everyone ranging from analysts at top private equity funds to an entrepreneur taking his first steps in the world of business.
Check out http://lynk.global/ for more information!
As an Associate, you will be one of the primary building blocks of our company. Associates are directly responsible for revenue generation, leading the entire project lifecycle from building client relationship, sourcing projects from clients, understanding client needs, identifying and sourcing experts, as well as facilitating engagements between clients and experts. This requires skills in industry and market research, leads identification, sourcing and conversion, and building trusted relationships with both clients and experts. This function will be instrumental in enabling clients to make better-informed business decisions, which you could be reading about in The Wall Street Journal the following day.
We seek individuals with strong research capability, excellent client-facing skills, and a hacker mentality to get things done. We value commitment to client service, a curious mind, strong work ethic, a deep understanding of how businesses operate, and an all-round emphasis on quality. You can expect to enjoy a steep learning curve and exposure to leading institutional clients ranging from management consultants to investors and global corporations. You will also interact with and learn from our global experts who are C-level executives spanning a diverse range of industries. This role is the best suited for candidates seeking a comprehensive professional development and learning experience.
● Direct responsibility to drive revenue growth by retaining, sourcing and expanding revenue opportunities with clients from the accounts you "own"
● Work collaboratively with sales team to win and onboard new clients
● End-to-End client communication:
○ Quickly understand, liaise with, and build relationships with designated clients
Execute expert engagements:
○ Perform research on a wide range of industries, gain thorough understanding of project needs and objectives to pinpoint the most relevant subject matter experts for each request
● Identify and recruit industry professionals to join LYNK, ensuring high quality and relevance
● Conduct in-depth and informed conversations with experts, assess their expertise and vet their suitability for projects by learning about their professional background, industry developments and trends
● Work closely with your project team, using informed judgment to match the best-suited experts to each client request and make recommendations to clients as a team
● Troubleshoot queries from LYNK experts
● Proactively collaborate with colleagues to contribute towards initiatives to drive LYNK's growth
Basic info
Looking for
Associate, Client Solutions
Job type
Full-time
Special features
Available to talk on Skype / Foreign nationalities welcome
Company info
Founder
Peggy Choi
Headcount
98 members
Industries
Financial Services / Insurance / Consulting / Survey / IT (Internet/Mobile)
5/F, Bonham Circus, Naked Hub, 40 Bonham Strand, Sheung Wan, Hong Kong