If you advocates multiculturalism and has excellent communication skills, this is the place!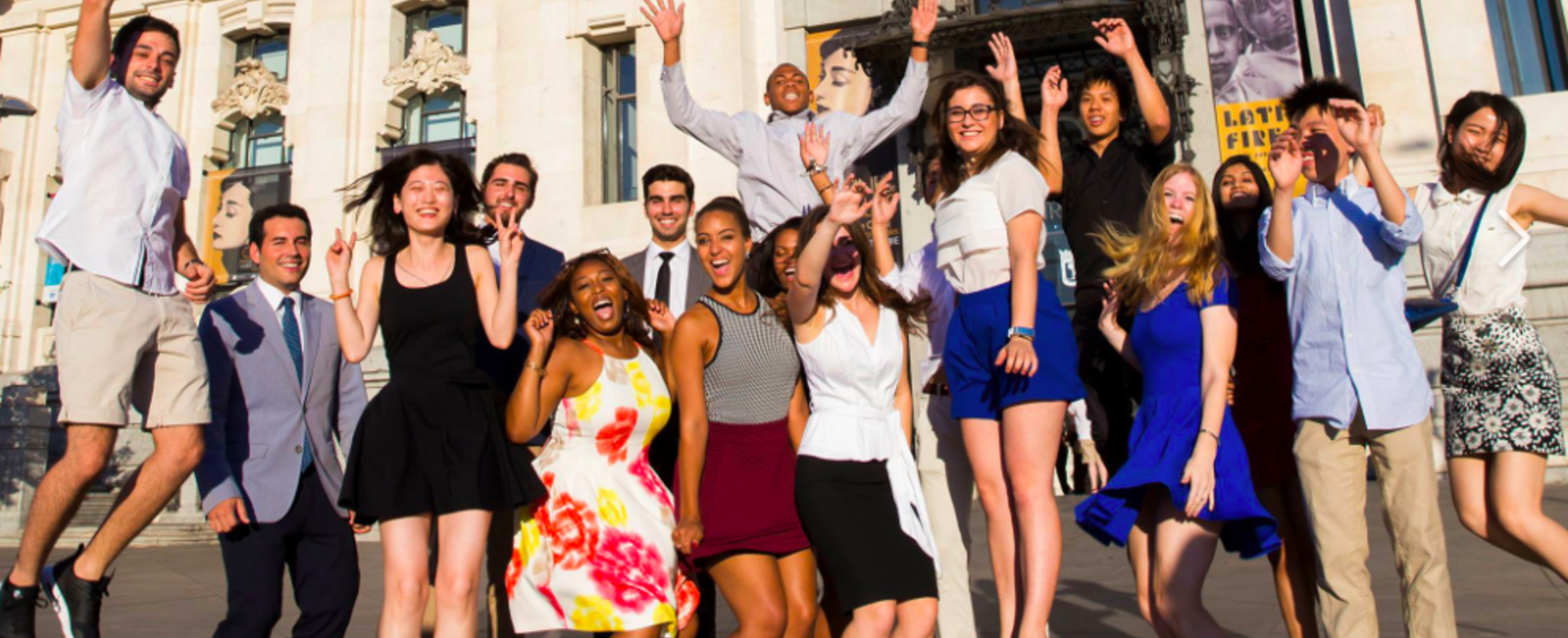 https://www.linkedin.com/in/yiyan-chan-206b17b0/

No description available.

No description available.
The Intern Group is an award-winning, social enterprise that takes top applicants and significantly improves their skills and employability via our international internship programs. Our global team understands deeply how important international professional experience is in today´s job market. We are a global leader in the international internship area: one of the fastest growing segments of the international education industry.
We aim to develop an innovative and culturally sensitive new generation ready to tackle the global issues that affect the world today and tomorrow. We feel that the best way people can both develop professionally and learn about themselves is by getting out of their comfort zone and facing the challenge of living and working in a new city and culture. We value ambition, adventure and an international mindset. We also value academic excellence and thinking outside the box.
We work with leading companies/NGOs/government in our program destinations: London, Dublin, New York, Hong Kong, Shanghai, Madrid, Berlin, Australia & the emerging market of Colombia. Please see here for more information on our staff. Since our founding in January 2011 we have experienced rapid growth. Top universities around the world have partnered with us, recognizing the educational value and tremendous career development boost of our programs. We invite you to read our vision to discover more about our values and what we stand for.
The role
As the Programme Coordinator, you will hold overall responsibility for all of areas of communications with program
participants and administration, ensuring things dealt with in a professional and timely manner; this include all pre-arrival preparation like interviewing candidates and managing all applications, placement matching, assistance in filing Visa applications, and more. The successful candidate will join a team based in Hong Kong, and responsible for managing participants enrolling in all our Asia programmes, ie. Hong Kong, Shanghai, Tokyo and Bangkok. If you advocates multiculturalism and has excellent communication skills, who is organised, responsible and detail oriented. This will be the most enjoyable and rewarding job opportunity you would come across.
Office Location: Bangkok / Hong Kong (depending on your location)
Key Responsibilities:
● Be the best assistant to our participants who are from all over the world and help them to ensure smooth delivery of programmes.
● Interview successful program participants, ensure all communications processes are on track and being sent out in timely manner
● Be the first point of touch for participants, answer any questions about the Asia programme arrangement, information and
● Assist with Visa application, document collection, regular progress check-in with all participants, ensuring on-time approval of visa applications.
● Assist with programme participant's placement communications and arrangements.
● Fully respect our company values and business behaviours
● Constantly strive for ways to improve our process and quality service delivery
● Active participation in regional and company wide projects
● Occasional emergency support to team members or clients
● Actively involving in other projects for The Intern Group.
Requirements:
● Stellar communication skills, both written and verbal
● Fluent English and Mandarin, Japanese and Thai language skill is a plus
● Excellent organizational, data and people management skills
● An adaptable personality to manage an ever-changing workflow
● Effective problem solving & conflict resolution skills
● The ability to practice cultural sensitivity & engage with people from all around the world.
● Share similar values with The Intern Group: People focused, Continuous Learning, Teamwork, Global Leadership
● Innovative, proactive, visionable and able to locate and tackle issues.
● Ability to work under high pressure, the right to work in Hong Kong
If you feel that you are the ideal candidate for this position, please send through your latest CV to recruitment.asia@theinterngroup.com and explain to us why you would be the perfect fit for us!
Basic info
Looking for
Programme Coordinator (Asia)
Job type
Full-time
Special features
Foreign nationalities welcome
Company info
Industries
Leisure / Education / Research
21/F, Cityplaza Three, Taikoo