Ready to join the next stage of our adventure? Growth Hacker & Marketing Manager WANTED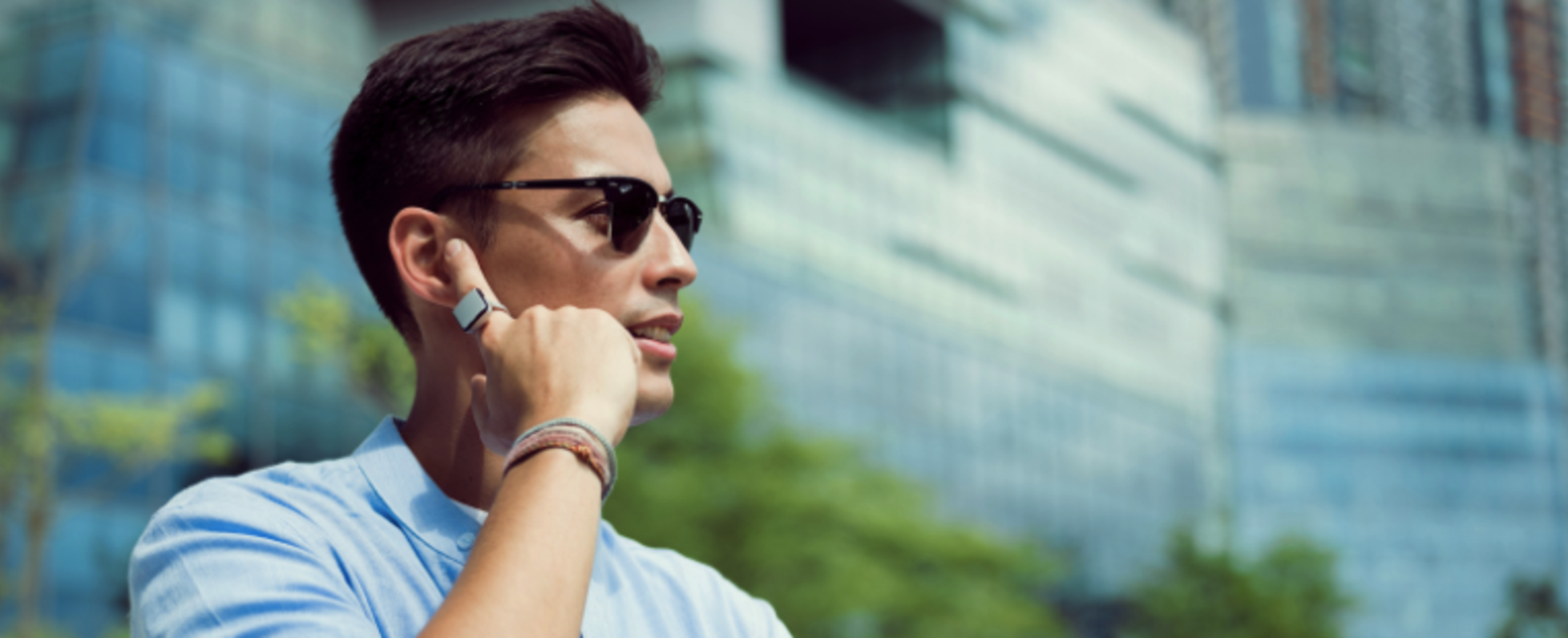 No description available.
ORII - The sleek smart ring that turns your hand into a phone.
A quick touch on your ear lets you hear crisp audio of your message and simply respond by only using your voice.
This spy-like gesture offers the fastest way to handle messages without a screen - making communications more stylish and efficient.
Our Team:
ORII is made by Origami Labs, a small team in Hong Kong (with a big army of volunteers) that is passionate about making stylish and screen-free technology for us all. We're called Origami Labs because the most elegant solutions are born out of simplicity, just like folding a plain piece of paper into a perfectly balanced crane.
The invention was inspired by the challenges faced by Kevin's (our CEO) father, Peter, a visually impaired programmer who helped develop Microsoft's accessibility tools.
"We started off with the idea of how it could help people with visual impairment, then it quickly developed as we started to think about the broader market," he says. "We learnt from the visual impairment experience to benefit the broader population. It's part of the screen-free revolution."
Who doesn't feel like they spend too much time looking at screens? Give your eyes a break by using ORII. Pairing the ring to your phone lets you send and listen to texts without taking your phone out and looking at the screen. Breaking free from your screen has never felt easier.
The first time people hear someone's voice through their finger, it's unlike anything they've tried before. If you're wondering how it feels on your finger, the vibrations from the ring are gentle and you get used to them within the first day of using ORII.
https://www.youtube.com/watch?v=1022bCCWTmg <----- check it out
Role Overview
Manage and execute marketing activities for the growth of a revolutionary smart ring from Asia to Global
Oversee offline and online digital acquisition channels including all paid and unpaid media including PR, SEM, social media, CRM, and affiliates
Responsible for delivering defined ROI, key learnings, reporting and evaluation of partnership impact to drive market share growth, brand awareness and incremental sales based on company goals
Drive new business through strengthening our relationships with sales channel partners and identifying new opportunities for collaboration

Job Duties
Conduct outbound email and paid advertising campaigns to generate demand for ORII. From strategy through to implementation and results measurement
Strategize and execute A/B tests that may touch on on-site messaging, trial length, email engagement, landing pages, pricing, advertising, SEO/SEM, and every other part of the user experience
Use analytics and metrics (MixPanel, Google Analytics, etc.) to determine which experiments were successful
Guide or edit copy crafted by various teams to ensure it reflects and maintain the brand voice, and copy style across all channels
Enjoy developing & executing a social strategy for routinely posting on Twitter/ Facebook/ Instagram to build and grow brand awareness
Work cross-functionally with marketing, operations, and engineering teams to create and produce content, including video assets
Compile daily monitoring reports on fan discussion and be responsible for tracking down answers to fan questions. Responding and giving timely replies to followers
Continuously monitor competition and industry news
Actively create awareness for ORII by managing our participation in and planning of events, such as conferences, roundtables, talks, exhibitions and showcases
Contribute to the team by engaging with colleagues to support planning for meetings, off-sites, events, projects, and professional growth

Experience and Requirements
2-3 years of experience in marketing or advertising agency
Proven track record of successfully executing on complex projects from start to finish with minimal guidance
Having experience with running ads on Facebook, Google Adwords plus growth hackings tools such as Optimizely for A/B Testing, MailChimp for email marketing campaigns, HubSpot for CRM, sales and marketing purposes, Zapier to automate workflows
Experience in offline marketing responsibilities are not limited to partnerships, events, creative communications and public relations
Solid attention to details
Ability to grasp complex logic and apply it throughout the customer journey and conceptualize messaging accordingly
Exceptional communication skills, preferably with prior professional experience presenting to clients, prospects, or partners
Experience in the IoT wearable space is a plus
High adaptability, willingness to learn, and enjoy the challenges of working with a diverse range of people and projects.
A good sense of humor is always a must!
Basic info
Looking for
Marketer
Job type
Full-time