Passionate Marketing Intern WANTED - Join the team at Wantedly!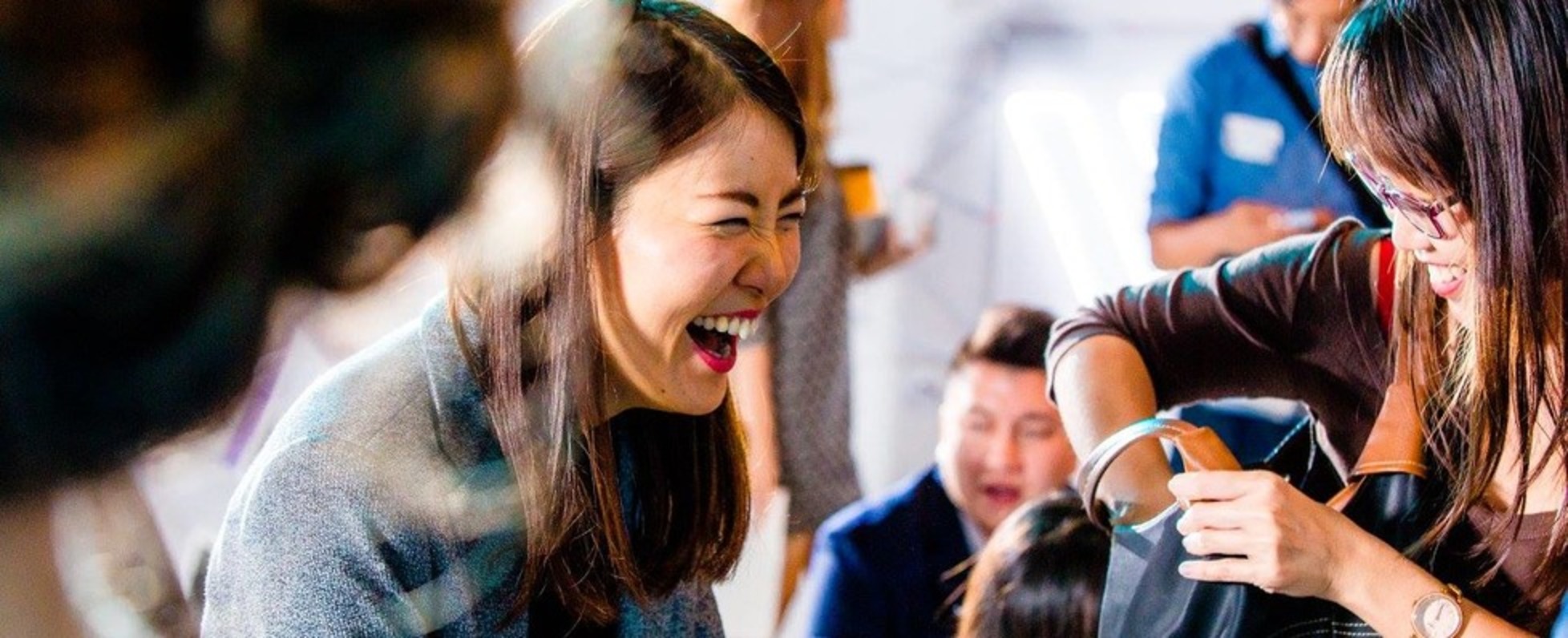 I am a resourceful, ambitious individual with over 8 years of experience working with startups in different countries (USA, Chile, Singapore, Sri Lanka) and have started a few as well. I am always looking for fun challenges and to meet interesting people.

An experienced growth marketer with e-commerce startup background, and over 6 years of proven track records in creating impactful campaigns to scale and build businesses from ground up.

Passionate about driving online and offline user growth acquisition and helping like-minded talents and compa...
Founded in 2010, Wantedly is a Tokyo-based startup helping you discover jobs that ignite your passion. We've created a platform, where people and companies meet based on passion and values, rather than simple salary and benefits. Every day, we work on adding new features that further enrich your work experience.
We are currently one of Japan's business networking platforms with over 2.4-mil monthly active users and brands like UBER, Airbnb and Buzzfeed are acquiring talent via our platform.
Now, we are here in Singapore to leverage the power of social media and networking to make your dream job a reality. #WantedlySG
Wantedly aims to connect talents with companies based on shared mission and values, rather than salary and benefits.
Striving to Create a World Where Work Drives Passion, we want to provide opportunities for talents to discover their dream companies, while allowing companies to showcase their brand story and passion projects to build their dream team.
We seek to establish a workplace culture, where people are happy with their jobs, motivating them to work hard which drives personal development and impact.
Wantedly has achieved phenomenal success in Japan, and we are now on a mission to bring the idea of building happy lives through happy jobs in other parts of the world.
We strongly believe in boldness to take initiative, expression of creativity, and taking pride in ownership – and we like to challenge people to unlock their fullest potential.
If you like working in an environment full of energy and passion and enjoy being part of an entrepreneurial team of talented, ambitious young people, we would love to hear from you!
Are you a creative thinker who lives and breathes social media?
Your responsibilities will include:
Assist Marketing lead in the following:
- Building and managing editorial calendar that attracts a qualified audience to our owned media
- Conceptualisation and execution of new online/offline marketing campaigns
- Ensure KPIs of current key campaigns are consistently tracked and are met
-Explore new ways to engage and identify new social networks to reach our target audience
- Nurturing the company's social media presence and building a strong online/offline community
- Organising offline event activations to support marketing goals
- Contributes to team effort by supporting the execution of any additional tasks as needed
Requirements:
- Minimum 6 months commitment, we want you to get to know us long enough to learn and experience significant growth with us.
- Strong command of English Language (both written and spoken)
- Excellent interpersonal skills with attention to detail
- Familiarity with MS Office
- Prior experience in marketing is preferred
- We are a team with positive can-do attitude & strong critical thinking skills, and we hope you bring the same vibe!
- Bonus: Experience with graphic designing/photography/paid media
If marketing is your calling, furnish us your Wantedly profile with your experience and portfolio.
Click on the "Want To Visit" button to let us know you're keen to be part of a high growth start-up that gives you amazing opportunities like you've never imagined!
Basic info
Looking for
Marketer
Job type
Internship
Company info
Founder
Wantedly Singapore
Founded on
November, 2012
Headcount
100 members
Industries
Consulting / Survey / IT (Internet/Mobile) / Human Resources / Nursing Care
Recommendations (13)
View all
Recommendations (13)
View all
WeWork Suntec, 5 Temasek Blvd. Level 17, Singapore, 038985